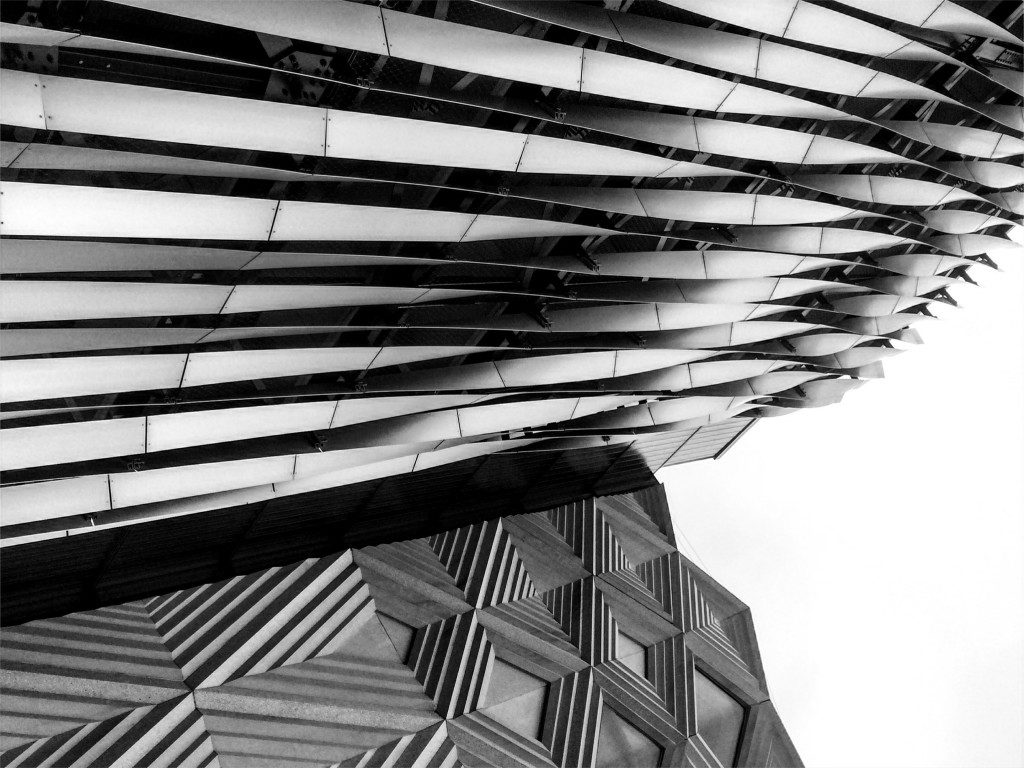 We are always really keen to hear how the visitors to our exhibitions find them and it makes us particularly happy if they leave feeling inspired. This is exactly what happened to Steph Wilson after she visited our Architecture exhibition.
Steph says: "I attended the Architectural Photography Exhibition in Leeds today and was blown away! I thoroughly enjoyed it. Afterwards, I decided to take some photos around Leeds City Centre, inspired by the exhibition. My favourite shot, titled 'Victoria Lines' was taken with an Apple iPhone 5s, and is of Victoria Car Park, Leeds. Congratulations on such a fantastic exhibition."
We have chosen Steph's image as our Pic of the Week. To see where our Architecture exhibition is calling next please see our Exhibitions page.