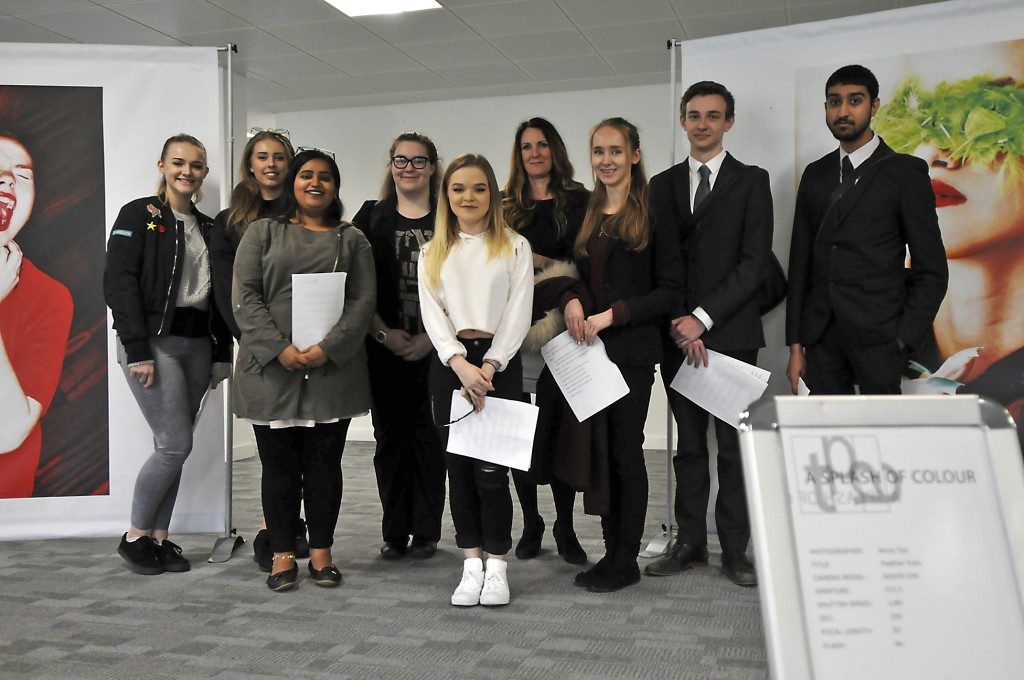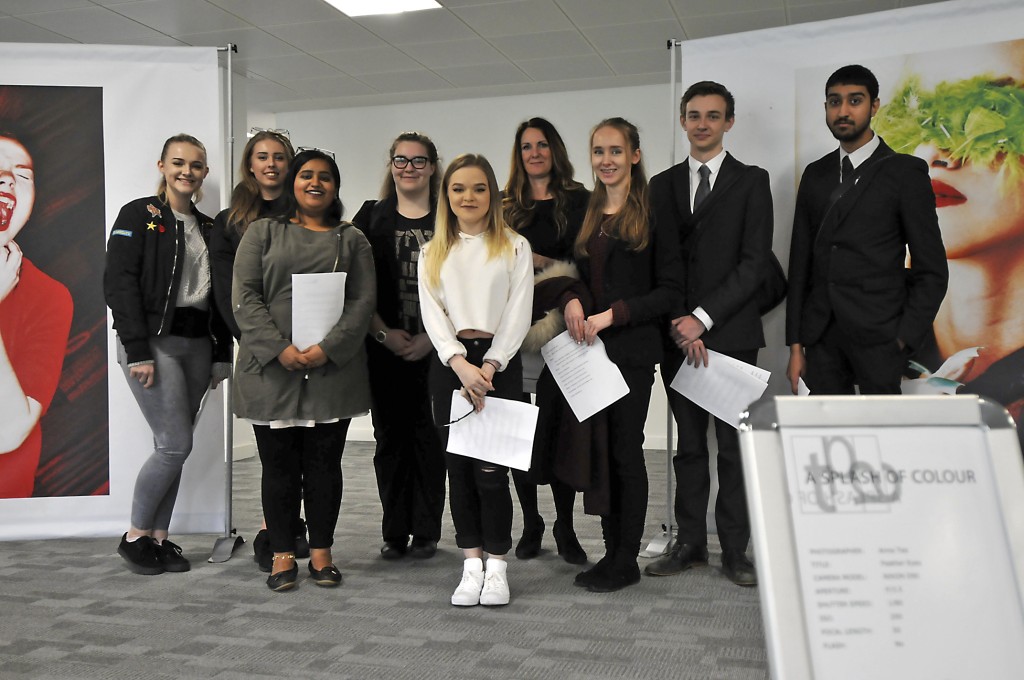 In March, we received a group visit from a small group of students from Bishopshalt School in Uxbridge. The group of nine A-Level students who are all studying photography came along to our Splash of Colour exhibition where they were able to meet Adrian Stone, our Education Officer, who gave them a guided tour around the venue.
Adrian also curated this exhibition so he was the perfect person to talk them through the images on display and answer any technical questions that they had. Whilst all the students are currently pursuing their own individual photography projects, the theme of colour was relevant to their work in different ways.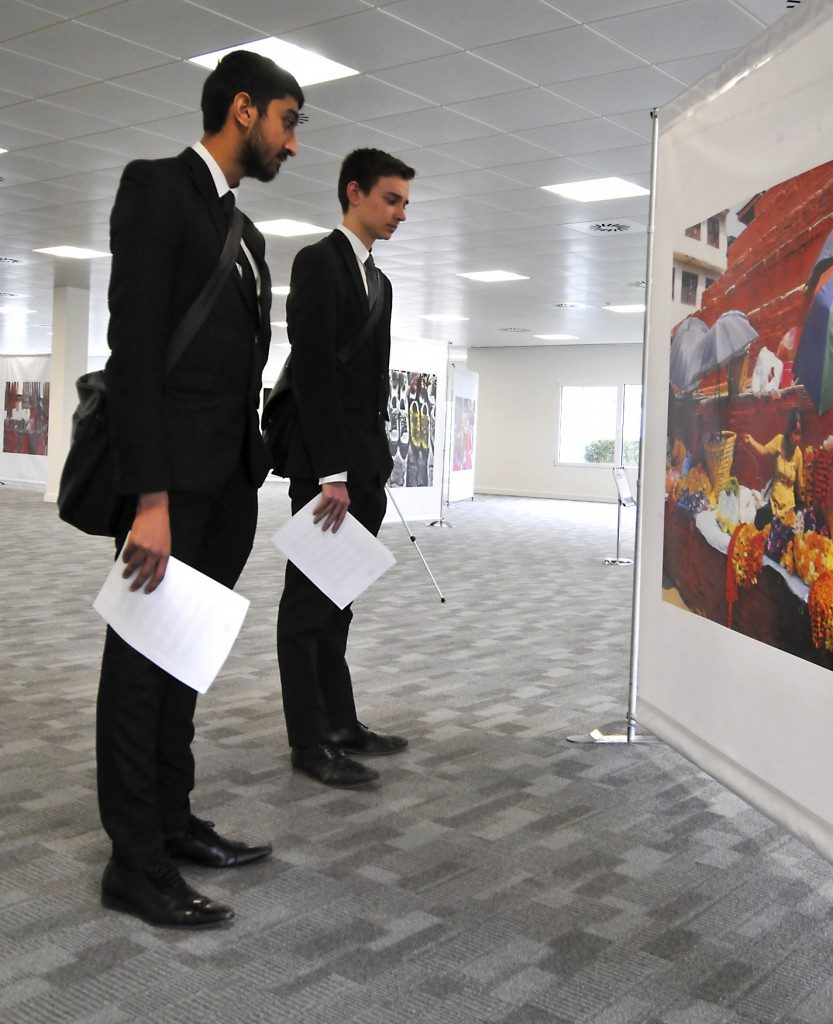 Commenting on the visit, Adrian said: "At first I introduced them to aims of TPA and how they can get involved. I described the curation process for A Splash of Colour and the programme for their visit. We split the group in two and I covered the compositional and aesthetic elements of images, emphasising the role of colour".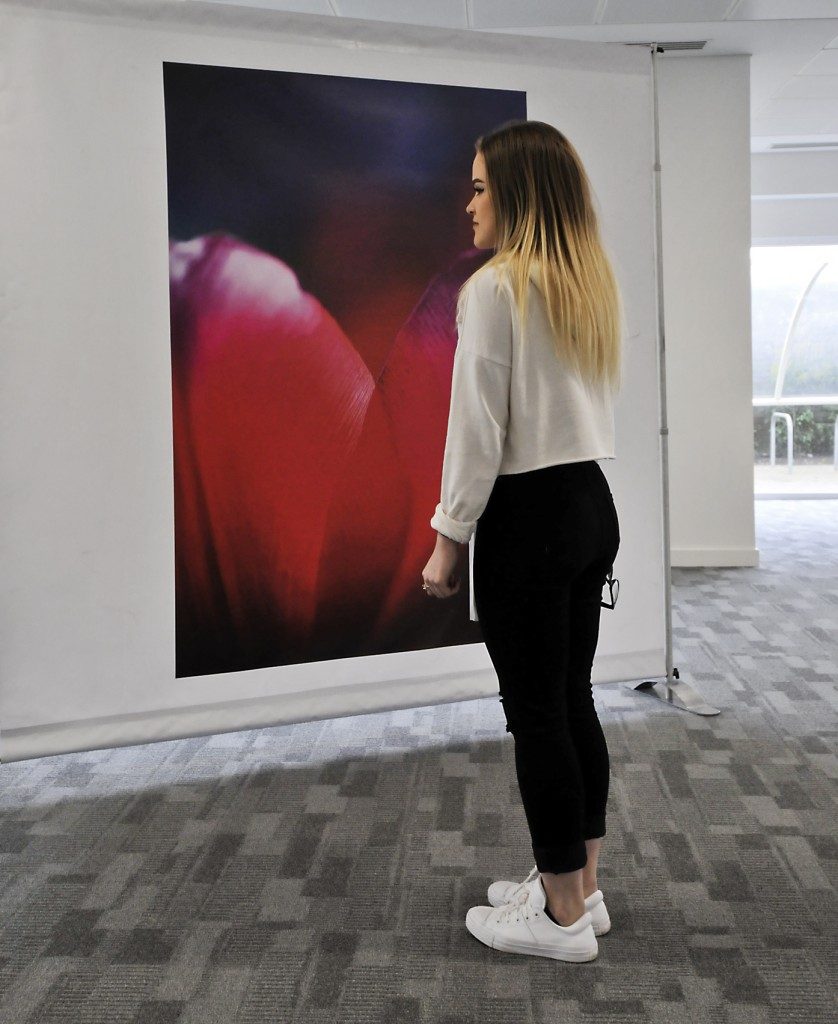 The group visit was linked to the syllabus that the students are currently studying and following on from their visit they will be undertaking a project on the use of colour in photography.
Rebecca Mills, one of the students, remarked: "Lots of photos and a wide variety at that. Very inspiring for young photographers."
Another student, Danielle Harrison, commented: "It was a lovely selection of work presented beautifully. Adrian was very informative and interesting."
If you would like to know more about group visits, or would like to arrange a group visit to an exhibition near you, please email: hannah@thephotographicangle.co.uk