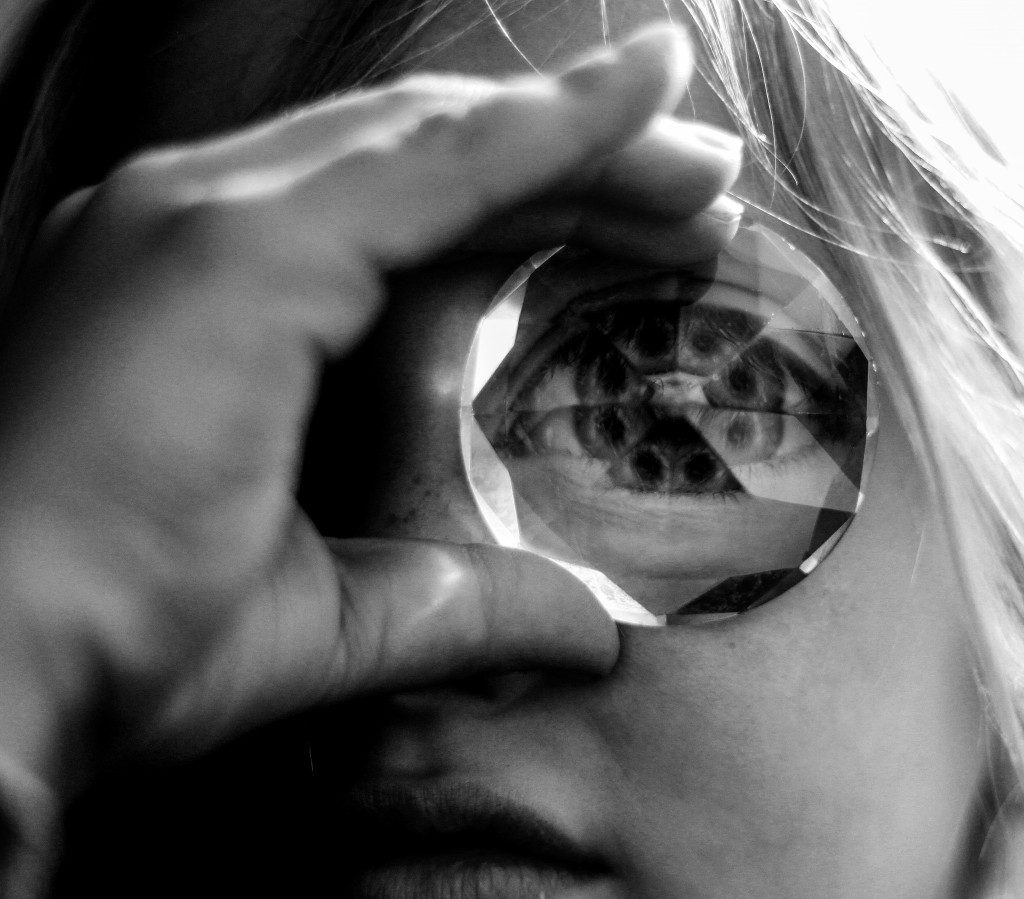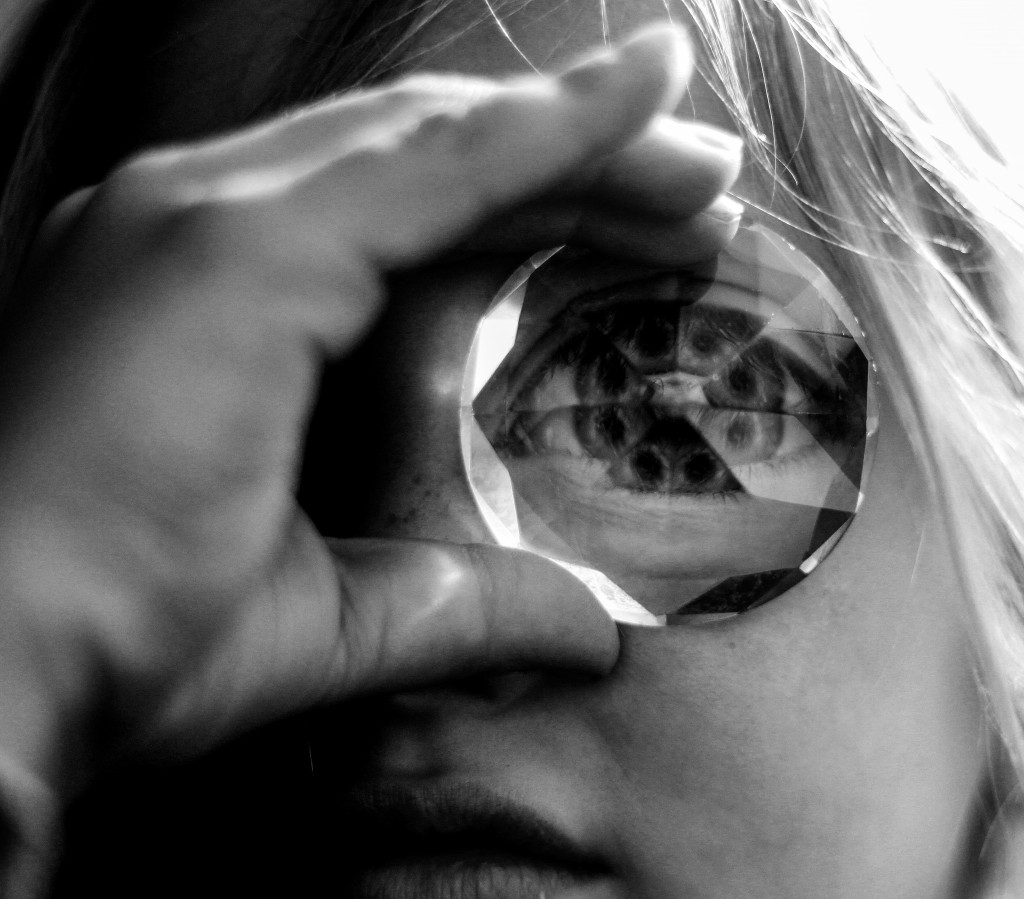 Child's View by Nicola Davison Reed
Our latest exhibition theme A Beautiful World is currently on it's very first outing around the country and will soon be calling in at Uxbridge, Bracknell and Bristol so make sure you visit our exhibitions page to find out more information on dates and locations. As you should know by now we have a regular feature here on the blog called Spotlight in which we talk to the photographers who have submitted their work to be shown in one of our touring exhibitions. This is obviously a great time to be discussing A Beautiful World and the work of Nicola Davison Reed really caught our eye. Nicola kindly agreed to tell us a bit more about her involvement and experience with photography and the images that we are currently exhibiting on her behalf.
How did you first get involved with photography?
I first got involved with photography on a holiday to Pontins in Blackpool in 1975. Dad had a Polaroid Instamatic and I thought instantly capturing my brothers and sisters burying themselves in the sand dunes was like a dream. It certainly kept me out of trouble and as my eldest sister was at 'that age' – a teenager – her shyness and reluctance to model for me gave me a challenge. I still have those photographs. At the age of eighteen my dad bought me a Praktica SLR 'kit'- camera plus all the gear for developing and paper- and with a trip to Paris on the cards I was away! I sourced myself an enlarger, which, by today standards, would mimic half a car engine, and in my bed-sit I stayed, taping up the cracks in the curtains and winding on films under my black quilt: happy days!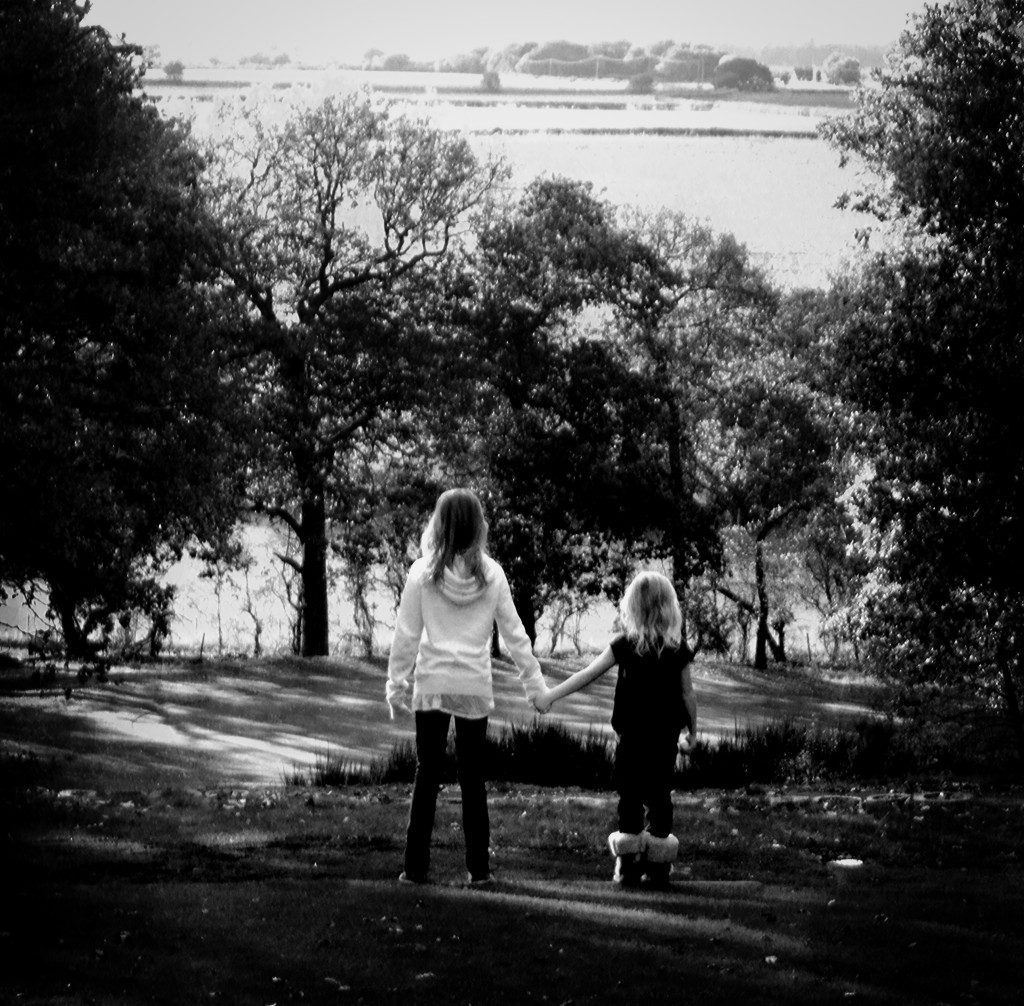 Future by Nicola Davison Reed
What do you most like to photograph?
I have to be honest, I don't know the answer to this one. I have often thought 'oo what if someone ever asks me this and so I have tried to conjure up a sincere thought on this but 'sincerely' I just don't know as so much gives me pleasure to photograph. My favourite subject is so fluid and I cannot pin it down. Maybe I need another ten years to ponder on this one or maybe if I stepped back and had a good gander at my body of work the answer would lie there. I don't know.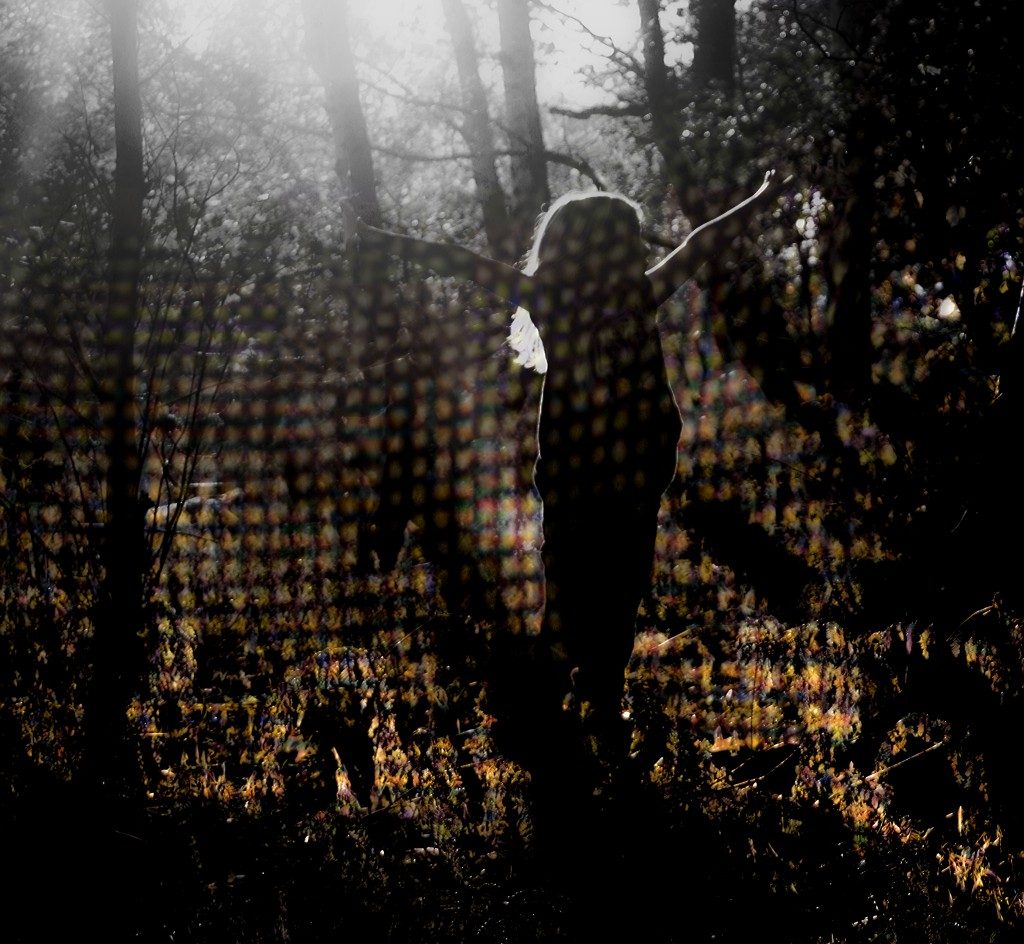 I Love Life by Nicola Davison Reed
How would you describe your approach to photography?
I approach it like an extension of myself. When I was younger, it was my best friend and now as a mother it is my third child; I love , cherish and respect photography. I like to be around people who feel the same, I like to read about photography, about masters of photography, and I like to view daily inspirational images from other photographers. Like a great love, I cannot get enough of it and I want to honour the pleasure it gives me by working hard to give it back; it is a two-way street.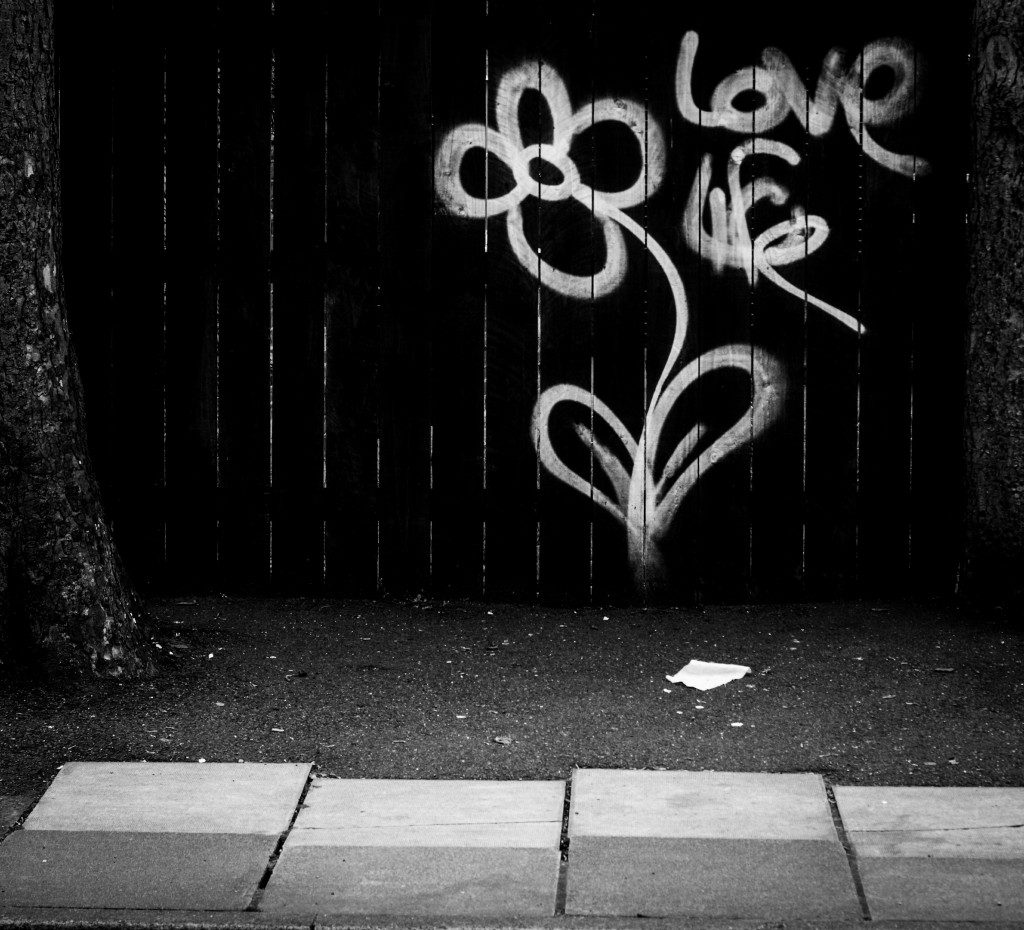 Love Life by Nicola Davison Reed
Where do you find your inspiration?
I find inspiration in books, from photographers like Andre Kertesz, Ansel Adams and Bill Brandt amongst hundreds of others, and also from artists such as Damien Hirst and Tracey Emin.
Literature by Clarissa Pinkola-Estes and D.H .Lawrence and the philosophies of Albert Einstein Maya Angelou and Martin Luther King are pools of inspiration I often dive into.
The American systems theorist R.Buckman-Fuller inspires me greatly with his ideas, designs and inventions.
Music is a great source of inspiration; I may listen to Bob Marley; Plan B or Tchaikovsky and I love piano music like Beethoven, then off I go to challenge myself with some street photography.
Nature is also another great inspiration to me, a foggy day or a moody sky before the rain comes often calls me from my bed.
Ideologies call me to come up with 'arty' pieces. If I have heard something on the news or have witnessed a deep intolerance, such as inequality, oppression, racism or homophobia, I will often give it a 'voice' within an image, albeit a quiet whisper sometimes, other times a scream from within.
I also get inspiration from the risk-takers in life. I like people who extend the current limits of performance, who innovate or go beyond commonly accepted boundaries.
I get great bursts of creative energy around the normal hum-drum day-to day- existence of trades people and stay-at-home mums and dads. As a stay-at-home parent myself, these are the folk I come to meet so they inspire me greatly on a daily basis. At times my photographs reflect an expression of the friction between economic positions and I like to focus on competing ideologies.
Also, as I studied design and innovation for my Bachelors Degree, I find the Bauhaus style very appealing and inspiring.
Life is inspiring.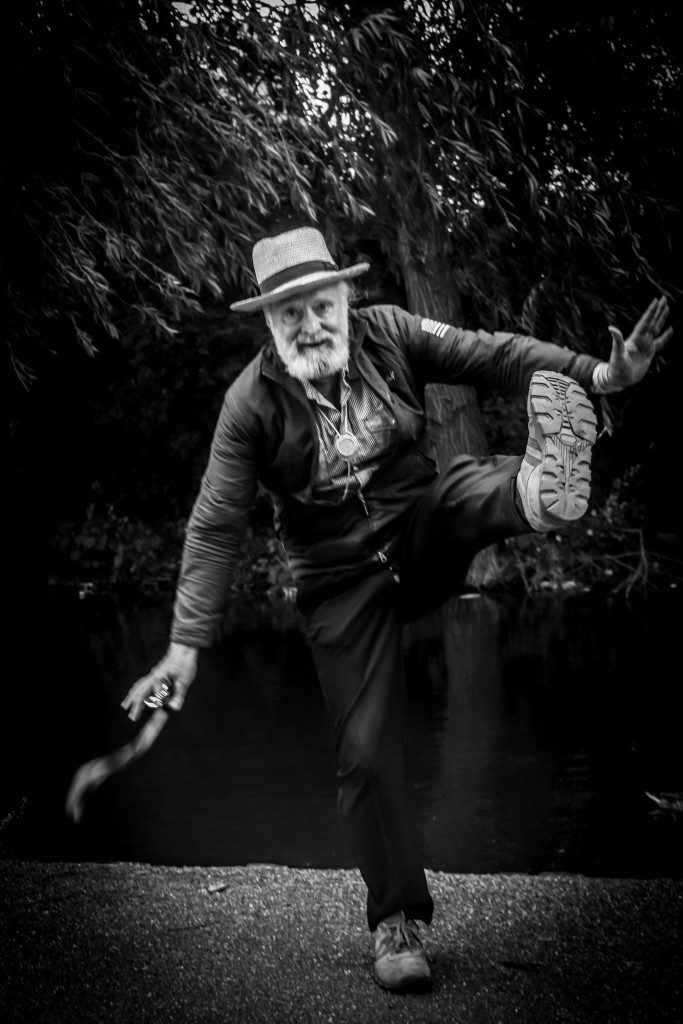 One Life by Nicola Davison Reed
Most of your pictures seem to be black and white. Why do you prefer to photograph in black and white?
Black and white is a medium of communication that I respond to because despite learning about the camera in the 1970's when colour was blossoming, at eighteen and in the 1980's I 'escaped' into the moody world of the monochrome. It seemed more attractive, perhaps more controllable, as I was developing my own films. All the books I read that poked my creative juices were by black and white photographers. Although I do love colour, and without it we would not have black and white. I 'see' colour in black and white photography, and I don't mean colour as a visible entity, but as a feeling or emotion, so I do shoot in colour in a way.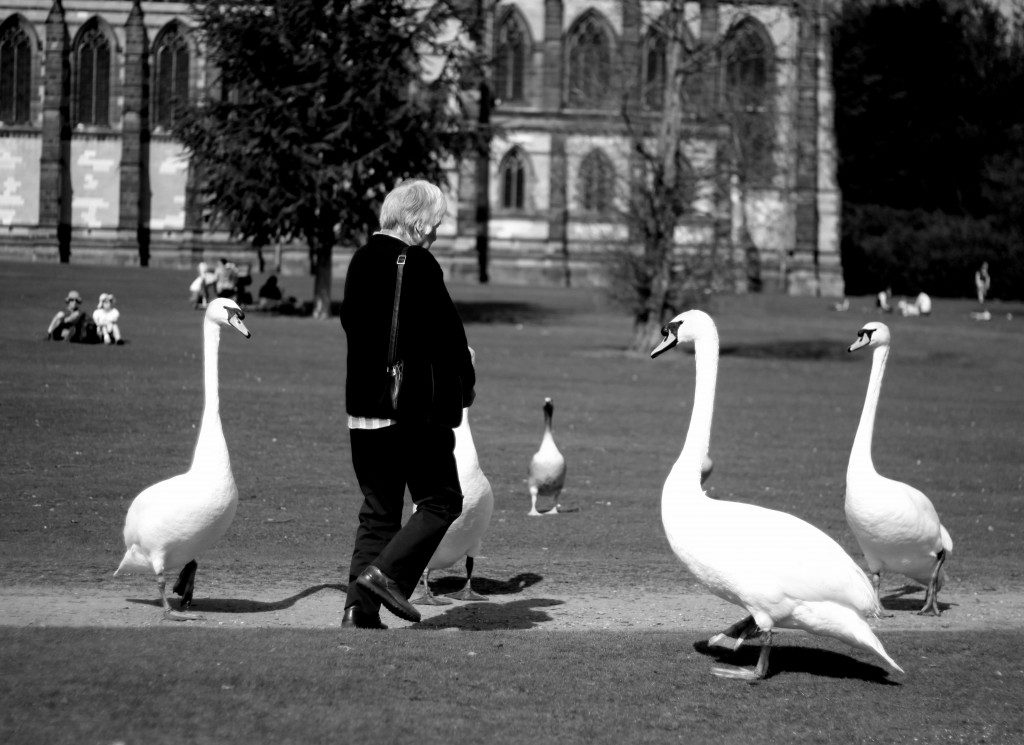 Share the Planet by Nicola Davison Reed
Are there any particular techniques that you like to use in your photography?
I like to play with Long Exposure (LE) as using a long duration shutter speed allows for creativity within an image. I can smear or obscure elements in the photograph and I never really know what I am going to end up with until I upload the image, so in a sense I get a kind of delayed satisfaction which, in the digital age, is worth preserving. I used to get it when I sent my film cartridges off in the post. LE is something I intend to have a lot more fun with.
I also like to use low-light settings for portrait work, using only natural light and a reflector. I like the disambiguation that occurs with the clair-obscure. I suppose I would have been better off living in the Dickensian times. I do have a portable home studio lighting kit, which is very cool, but I have not found the enthusiasm to learn which wire goes where because of my faith in natural light or my laziness. I never use a flash.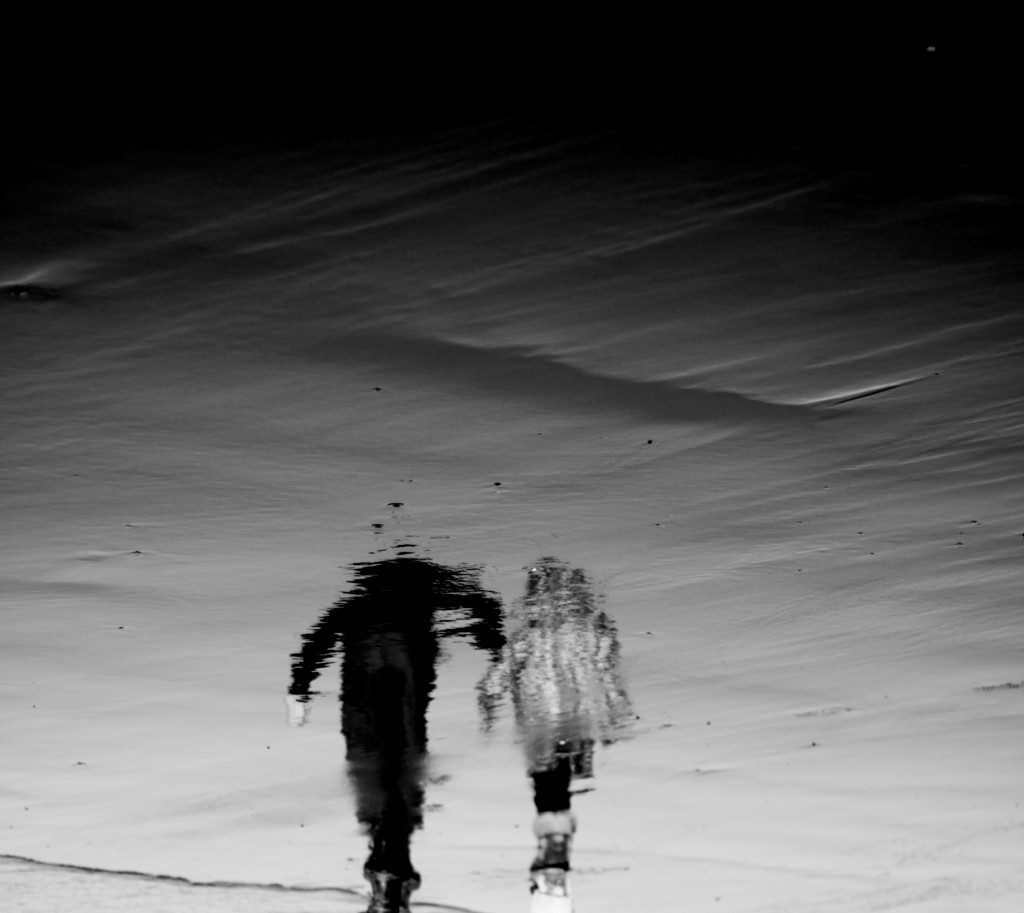 Tidal life by Nicola Davison Reed
You recently produced a book entitled Retford Through Times which features now and then photographs of the market town of Retford in Nottinghamshire. Can you tell us more about it?
I am a member of the local photographic society and an email went round looking for a photographer to be involved in a project to write a 'then and now' format of our town. I basically stuck my hand up the furthest and hurried to the local museum and asked permission to use a collection that I knew they had, by Edgar Welchman, a photographer from Retford in the 1900's. I got the gig and it was a privilege to put Edgar's images through my Lightroom processing so they had enough clarity for the book. Retford Through Time brings home the changes and developments seen in the market town, it is almost a visual walk around the town. My children are a big part of the book as are my dog and husband as I would double up a dog-walk with the image taking for the book. It took a few months to complete as there was a lot of research to do along with the images, but it was very satisfying and I had folk coming over to my house at Christmas requesting I sign their books, which was cool. I also met some really warm and friendly people who opened their homes to me and told me all about their own memories of the town.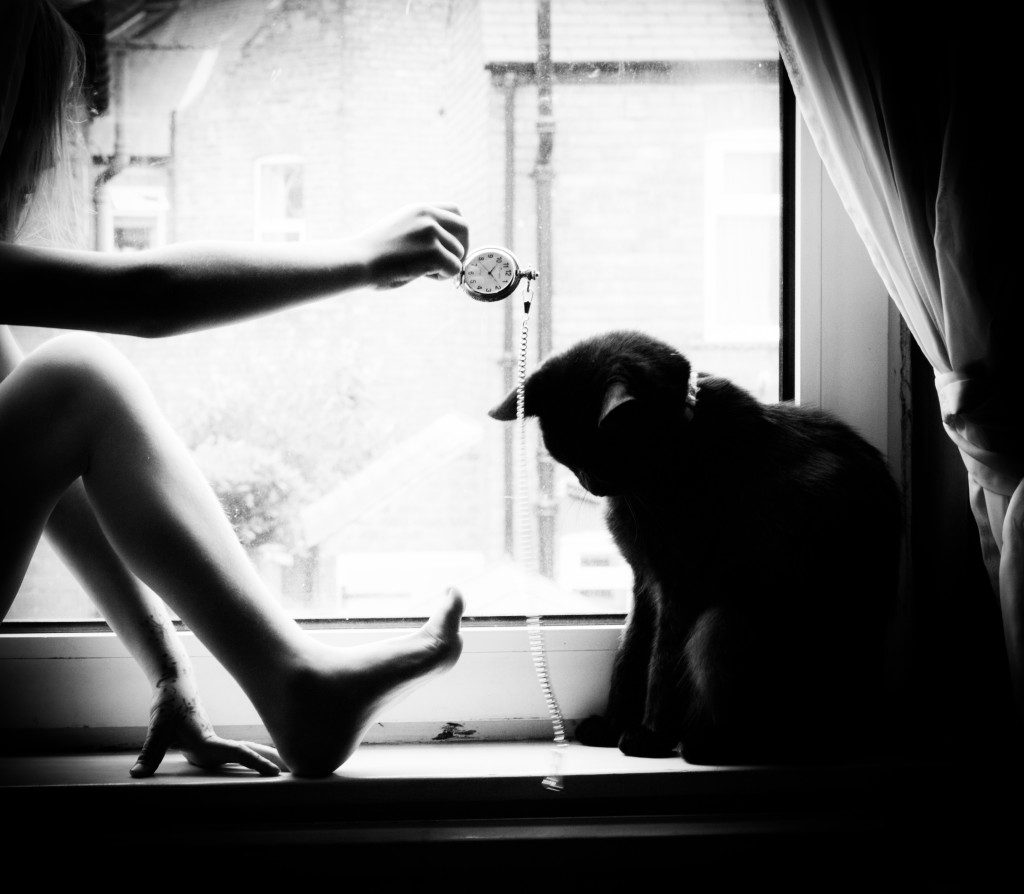 Time is like a Coin by Nicola Davison Reed
Can you explain how the photographs you submitted relate to our theme 'A Beautiful World'?
So I submitted ten images to the theme 'A Beautiful World' and I'm thrilled that they were chosen. The idea behind the images is Love. Most of my images have children in them, as this is where the fountain of love begins. I think they are what makes the world beautiful and our responses to them will determine how they carve an even more beautiful world out for their children's future. My photographs, I would hope, say 'look, see how beautiful life is through the eyes of children' as I believe they have such purity and such a deep relationship with the earth, they really are rooted to the beauty much more than adults are. As we get older we take less time to stop and stare. I would hope my photographs slow the shutter speed so we can all take in a big gulp of the beautiful world. Also, one of my photographs shows an elderly man dancing and to me, this image works for the theme of a beautiful world as life is what you make it and it is as beautiful and joyous as you want it to be…you reap what you sow.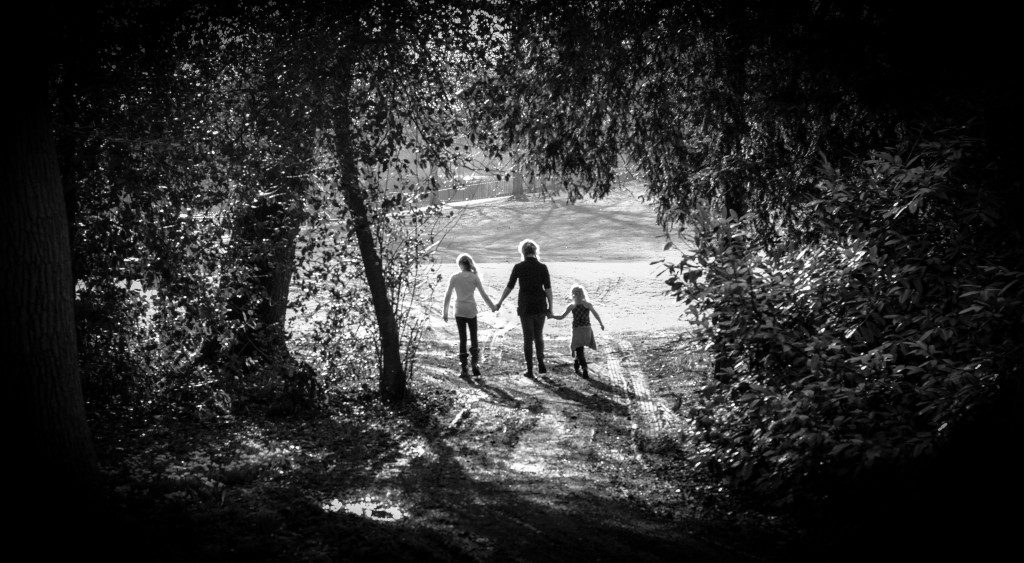 Together We Can by Nicola Davison Reed
Who are your photography heroes?
The list is as long as a list gets but to keep it short and sweet: Andre Kertesz; Ansel Adams; Bill Brandt; Vivien Maier; Elliot Erwitt; Francesca Woodman Margaret Bourke-White and recently Micheal Wolf; Ian Brumpton; Rui Palha; Chris Friel; and Yura Kurnosov. There are hundreds more as I shower daily with images through books and the internet. Anyone who picks up any camera is a hero in my book .
What camera are you currently using for your photography work and what is your favourite piece of equipment?
I use a Canon 50D; I sold my slammed vw for £750 and I was able to purchase my camera second-hand. I have three lenses, one of which I got third-hand from the back of a newspaper and I never use it as I 'have a feeling' it's not that good. My main lens is my nifty fifty. I'm not a big guns girl, I cannot keep up with the fast lane and have expensive glass as I am a jobless mum at home, so I try to squeeze as much photography out of my two 'economic' lenses as I possibly can. They definitely have had their money's worth!
I have been asked to shoot a few weddings but I refuse simply because of my lack of equipment. Although I have done a couple of small ones, to go 'professional' and to be taken seriously by your peers, you really are looking at shelling out some dosh, and mine goes on my kids first, so my photography is way down the list of priorities so I will make do. One day, when I am a big girl, maybe I could get a 'proper' good lens or even a Canon 5d, but if I can't shoot what I want with what I have, then I can't shoot with anything, and that is the way I see it.
My favourite piece of equipment is my reflector as it just adds that extra bounce of light to the face and eyes.