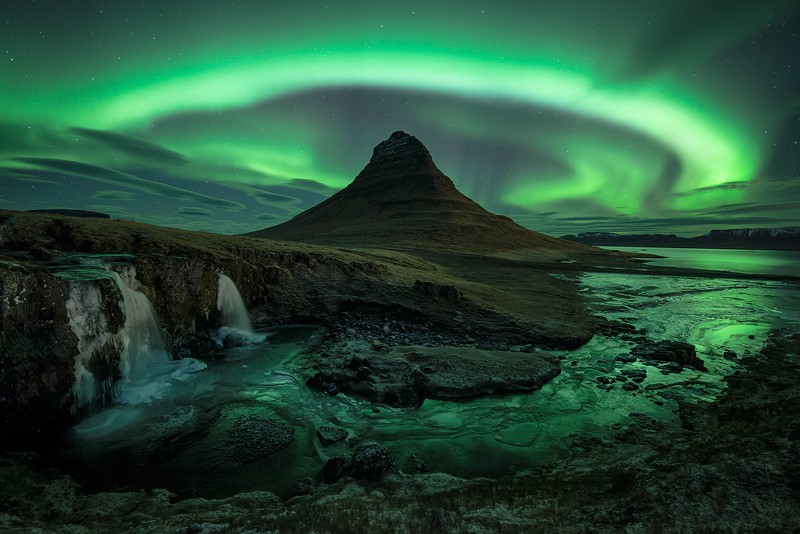 As our brand new exhibition, A Beautiful World, embarks on its inaugural tour round the country we decided it might be nice to hunt down a landscape photographer who could give us a bit of an insight into the work that they do photographing our beautiful world. In doing some research, we stumbled across a fine photographer who happens to be based in our local area. We didn't hesitate to get in touch to see if he would take part in an interview.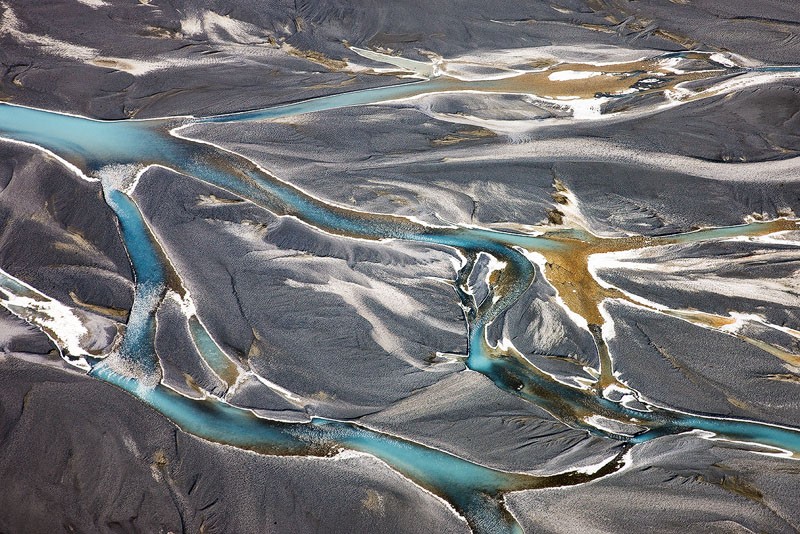 David Clapp is a non-award winning (which surprised us) landscape, travel and architectural photographer. He runs a variety of exciting workshops all over the world in association with Light and Land, Bangwallop and the YHA. From Europe to arctic Norway, these workshops are aimed at beginners and experienced photographers alike. David also travels around the UK delivering presentations to local camera clubs on the topics of landscapes and sea scapes, travel, and digital photography. We wanted to know more about his exciting work so we put him in the hot seat this month.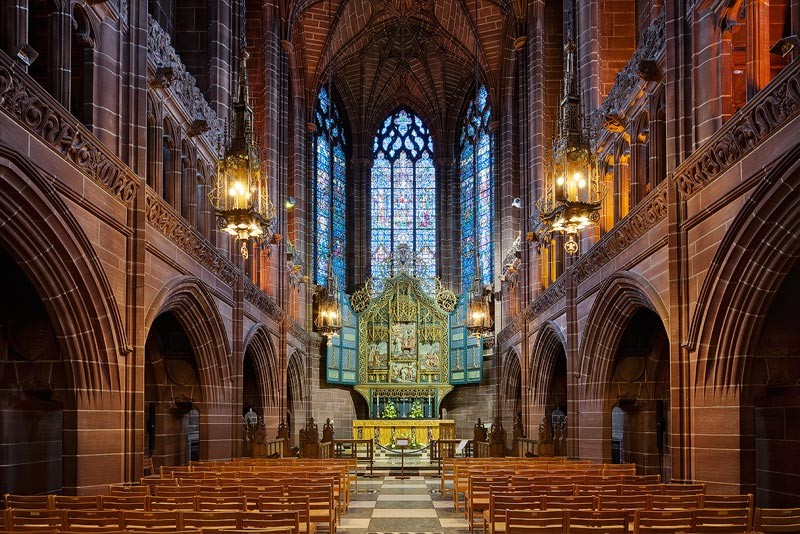 How did you get involved with photography?
I actually trained to be an engineer. I failed all my O Levels at school and enrolled on a diploma in construction and architecture at Exeter College. I then went to University and took a building degree. However, I have always been a very creative person and I took up guitar thinking that music would save me and of course it didn't. I spent my late twenties recording music and swimming in my own pool of disillusion until, in my thirties, I finally met the right girl. I then used my knowledge of guitar to become a guitar teacher, but found myself without a creative endeavour for the first time.
I realised that photography, its technical challenges and the whole capture process, was something I really felt I could identify with. When I was 33, I picked up a film camera and spent the next few years getting more and more excited by taking trips away and doing photography locally. I started doing coastal walks, pushing into new territory by heading out early to capture dawn. The pictures were rather awful but I kept going out as I was certain there was something truly remarkable happening. In late 2005, digital SLRS were starting to become more affordable and I was able to get the money together to buy myself a Canon 5D. It was this purchase that opened the doorway to creativity.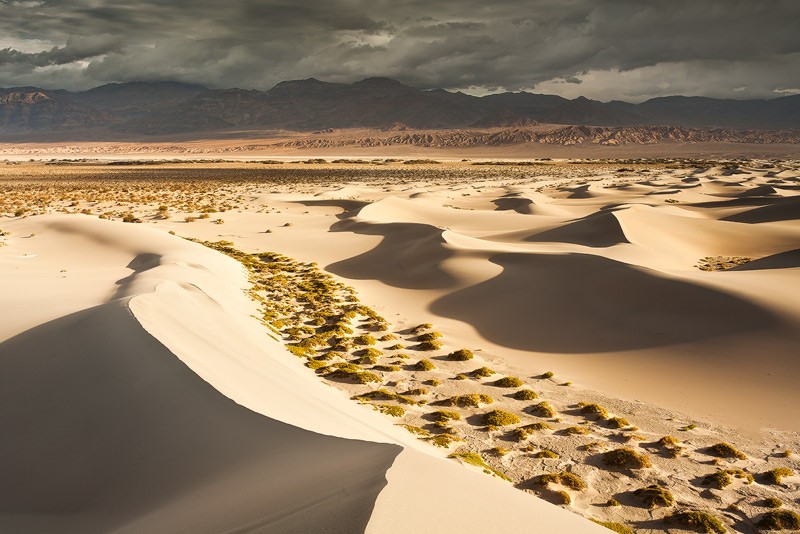 Have you had any formal training?
No I'm completely self-taught and I've had no formal training at all. It was my curiosity and Google that helped me along. I also used to post images on landscape photography forums and engage in conversation with other photographers as a way to learn from greater minds. This was before the days of social media and these forums were a great way of creating camaraderie in photography. Nowadays I use Twitter and Facebook to get engaged with my audience, but I have a select few friends and professionals I stay in touch with.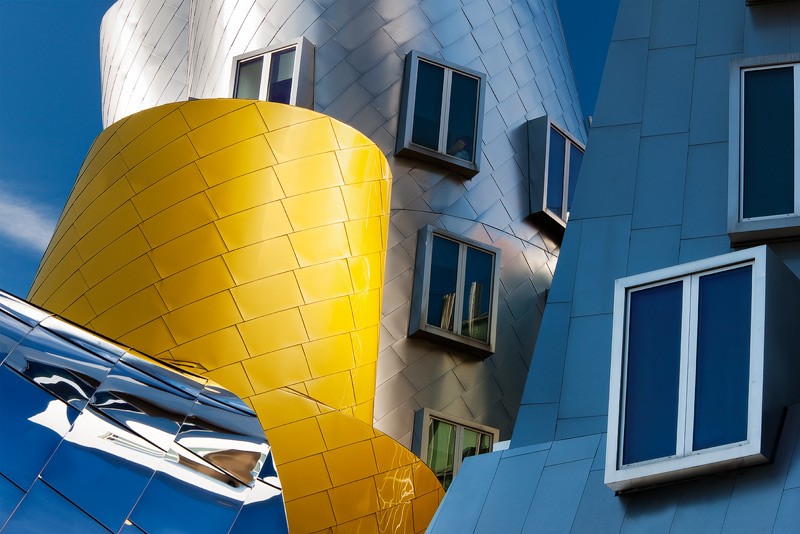 Why did you decide to focus on landscape, architecture and travel photography in particular?
My partner was a teacher, while I was working as an engineer, somewhat bored out of my mind. She had 13 weeks a year holiday to play with and it wasn't until I became a guitar teacher that I had the same holidays. I designed my photographic world so that I could earn money by selling my work and then use this money to fund trips in my long school holidays. This started with localised shoots in the UK, extending to greater adventure abroad. So locally I was a landscape photographer and then during the summer holidays I became a travel photographer, extending my vision to architectural photography when the subjects were available. Earning a living from being creative is what I have always wanted to do, which is a daunting and tough ride.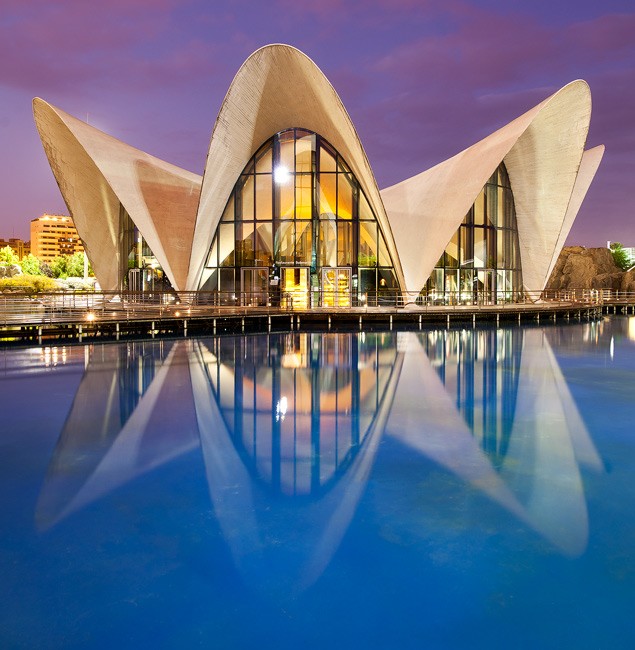 Where do you find inspiration?
I think technology enables me to be more creative. For example, as the dynamic range of cameras improves you can take increasingly creative pictures. You can point the camera at the sun and still see the shadows or capture the highlights at the same time. In the last few years, as camera technology has improved, I have started a new project up on Dartmoor shooting in moonlight. That would never have been possible with film. I'm also really into astrophotography and images of the Milky Way; you would be surprised at how much you can capture with a good camera and decent lens. I've also been doing a lot of aurora photography over the past two years and this is only really possible because the technology is there now.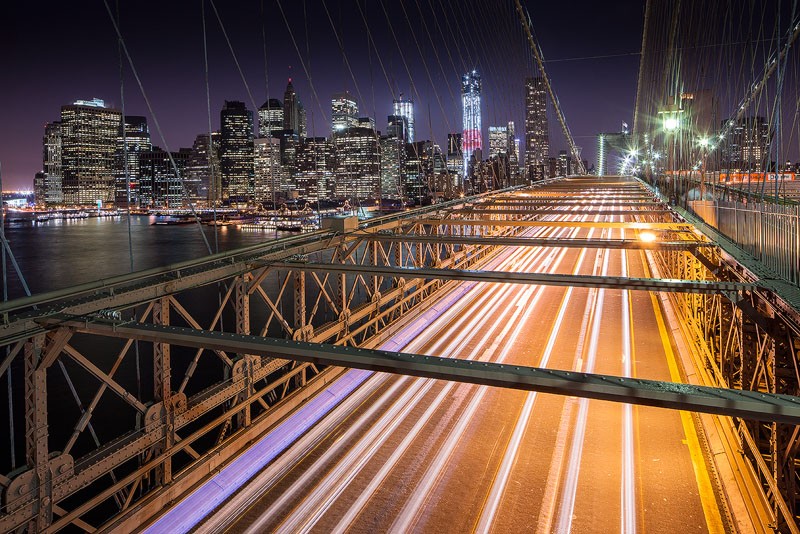 Can you tell us about the workshops you run?
I work for one of the leading landscape photography companies in the UK so I am able to run workshops in some really interesting places. I'm currently planning trips to Patagonia, Bolivia, Rajasthan and South Africa and I will be running a work shop in Southern France this year too. But it's not always places so far away as I'm also really captivated by North Devon for example.
The workshops are for any level of photographer even complete amateurs. In fact, I love teaching complete beginners because it's such a nice feeling helping people to identify that they have potential. To be able to extract total joy from people once they have witnessed something like a roaring red sunset or the aurora borealis, and then captured it, is just fantastic. They spend the rest of the day walking on air and it's so nice to see.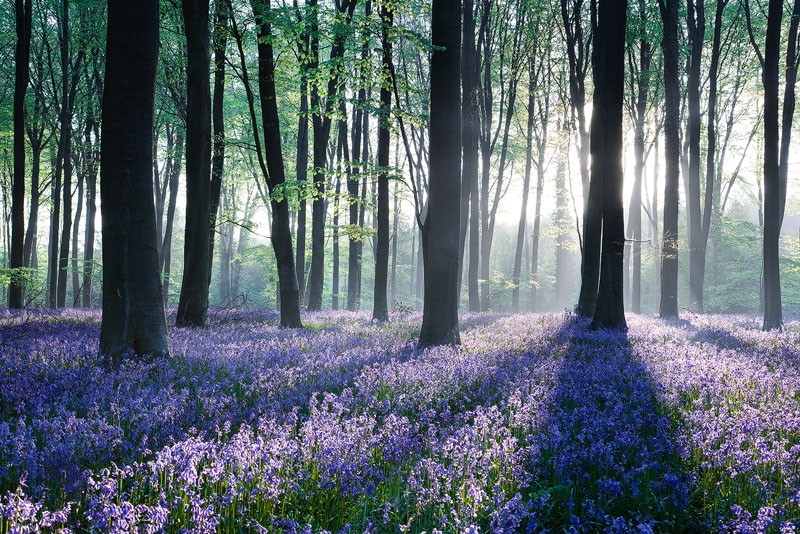 What role does digital image processing play in your work?
It is a very vital part of what I do but the way I look at it is that it doesn't matter if you are really skilled in producing prints in a dark room or creating images on a computer, if you start with a substandard image you can only ever rescue it to an adequate level. If you create a great photograph and then enhance it on the computer it will be an even better photo. So the computer is there to enhance imagery but you need a great photo to start with. The more you tamper with an image the more you lose ownership because you hand that ownership over to the computer. All that does is detach the viewer from the moment of capture and that is the whole essence of what you are doing, trying to show the viewer the wonder of that moment. As soon as you start playing around with an image you risk losing that essence.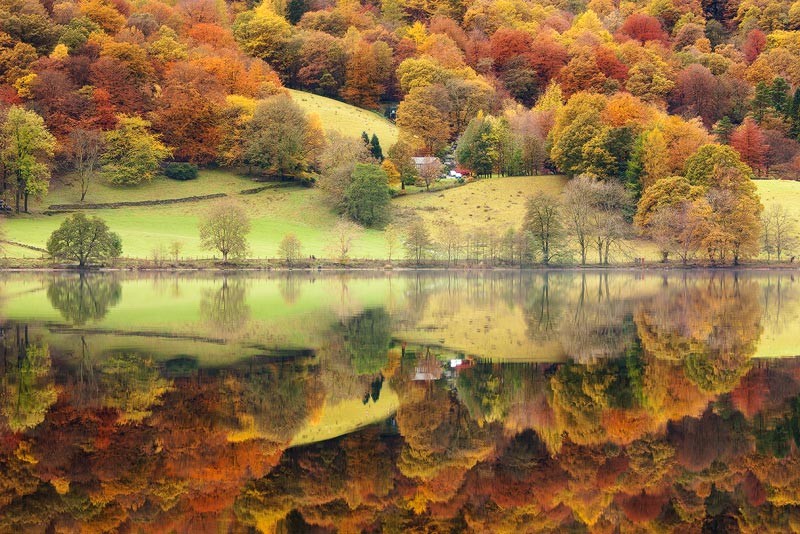 What has been your favourite photography moment?
My exploding wave shot that I took in Cornwall. I had been warned not to go due to the heavy winds and big waves, which was exactly what I wanted to photograph. At about 5pm, I went to Porthleven where there were great crashing waves but it wasn't really photogenic as the waves had no real height or shaping. My instinct was telling me to leave and go instead to Lands' End, but I was worried I might miss a great shot in Porthleven by leaving.
In the end, I went with instinct, heading for Lands' End somewhat nervous I was about to lose it all. The wind was about 60-70mph and I was thrown to the floor twice which was hilarious and rather scary at the same time. The camera gear got covered in sea spray where the sea was crashing up against the cliff and I was thoroughly soaked. I found a spot behind a disused old café, set the camera up and positioned it on the cliffs at Sennen Cove which were being battered by the storm-force waves that were catapulting the sea spray into the air. There were people standing at the lookout tower on the top of the cliff, clinging on for dear life, which was a great addition by adding scale to the photo.
To capture a photo like that was absolutely epic. It was air punching elation that I had made the right decision, listened to my instincts and came away with something that was utterly world class. That was a deciding moment for me and made me realise that I could make something truly outstanding from my photography, if was prepared to work for it.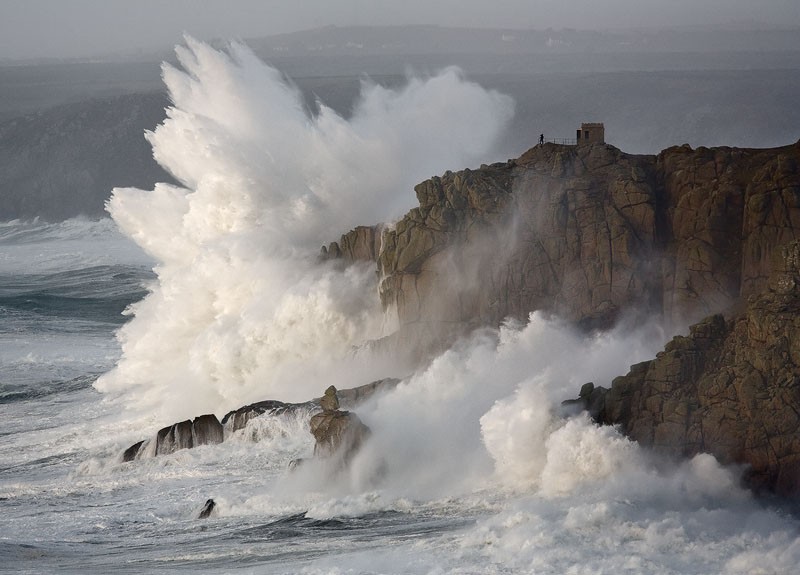 What are your top tips for budding photographers?
I would say you need to be creative, push boundaries and enjoy your time with the camera. Try to come up with an interesting take on things and take original pictures when you can. You need to keep your portfolio fresh as this will help to keep you interested and positive. Remember that you don't need to travel to exotic places to take great landscape photographs, you can find them right on your doorstep. You just have to be very aware of the changing seasons and conditions and know your locations inside out. There are always great things to shoot if you can just be bothered to look for them.
It is important not to feel inadequate, so stop comparing your work to that of your peers and define your own style within your genre. When you start out, it is very difficult to identify where you are going wrong. Even when you know something isn't right it's hard to know what that is and why that is. But that is why you need to focus on the things you find difficult, not the easy and enjoyable parts. If you can't get your compositions right for example, go out and work on them. And follow your intuition and your instincts as they will propel you forwards. If I can do it, you can do it…and if you listen to yourself, you'll know exactly what to do.