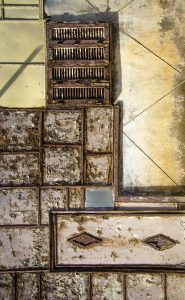 Image : Yasser Alaa Mobarak
We would like to introduce you to very talented judge of our latest competition, 'Abstract', Yasser Alaa Mobarak.
As you can see from his image, he is very well qualified for the role and we thought you might like to see his work and learn a little more about him, before heading over to our Competition page and submitting your own entries. The deadline for entry to this competition is 29th February 2020 at midnight (GMT)
Yasser Alaa Mobarak is a 26-year-old, Egyptian award-winning photographer based in Alexandria, Egypt. He has won many prestigious photography prizes and his works have been featured in a variety of  well respected photography magazines. He is a holder of AFIAP distinction from the International Federation of Photographic Art and holder of Associateship from Image Colleague Society International. He was judge at Adobe Youth Voices Awards, Romania's National Creativity Contest and The Photographic Angle.
We are looking forward to seeing which images Yasser chooses from all the entries – could one of them be yours?