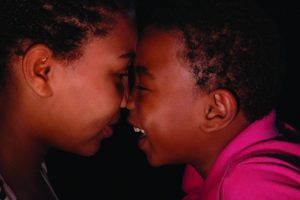 Image : Nirina Kjellgren 'Siblings'
Our first pic of the week for 2020 is this delightful image, depicting loving siblings.
From experience, I fully understand the value of a photograph like this, as these moments might just be few and far between!
Sibling rivalry – I wonder how common it is? Or do siblings generally think of each other as best friends?
Our 200 Faces exhibition is on tour starting tomorrow, 4th January in Milton Keynes.
Come and check out 200 Faces, our portraiture exhibition if it's coming to a venue near you.
For more information, see our website: www.thephotographicangle.co.uk/exhibitions