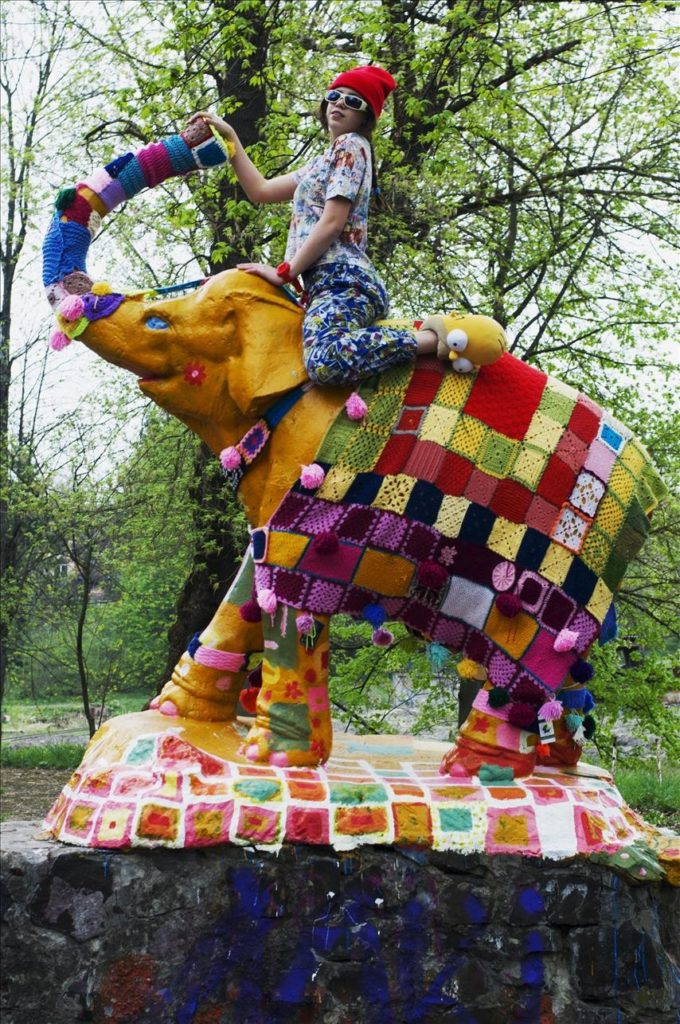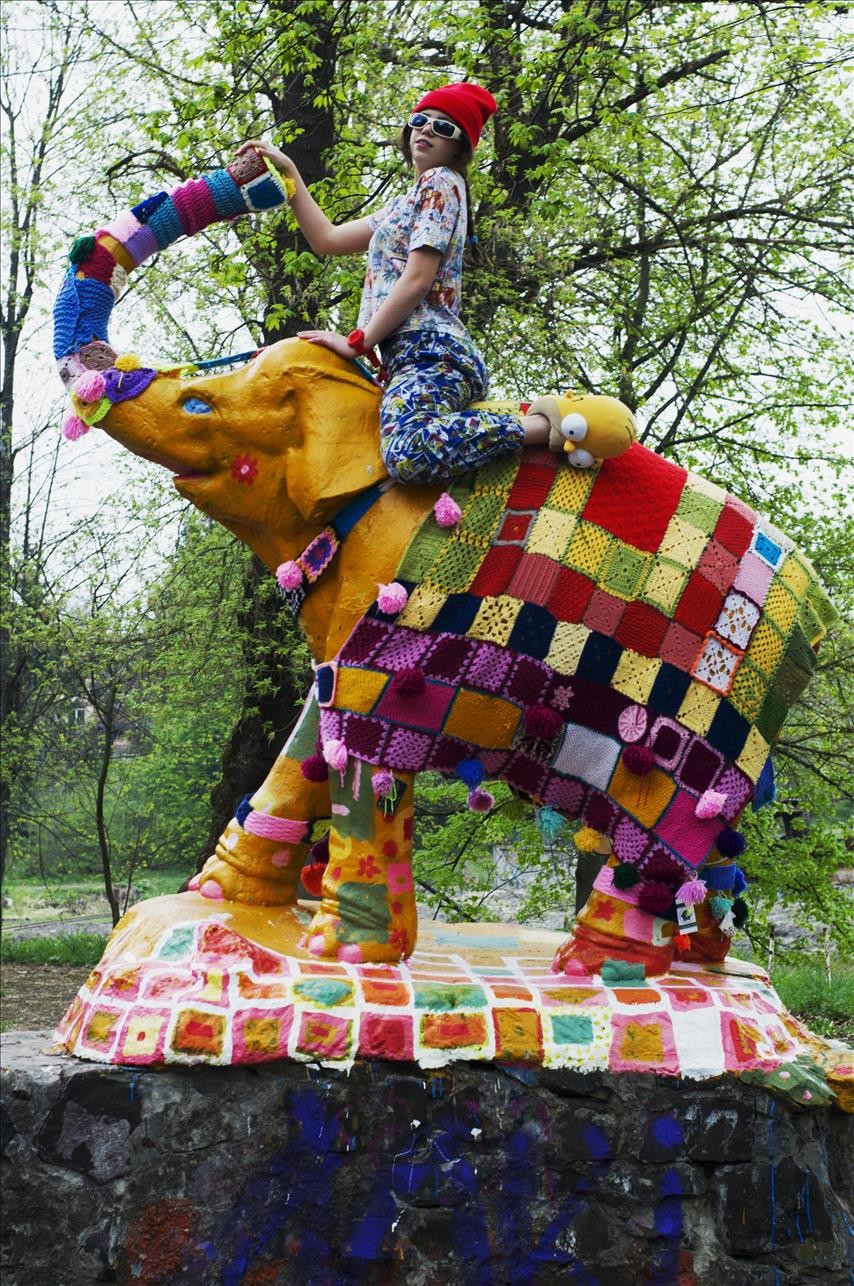 'Yarn-bombing' has become a popular way of transforming otherwise 'ordinary' objects into colourful works of art temporarily.
Lampposts, bus shelters, gates, you name it, it can be 'yarn-bombed'.
We love this elephant, already a work of art judging by the flowers painted on her feet and cheek, but now eye-catchingly gorgeous with her crocheted blanket and trunk attire!
This image is from our 'A Splash of Colour' catalogue. Look out for A Splash of Colour to brighten your day!