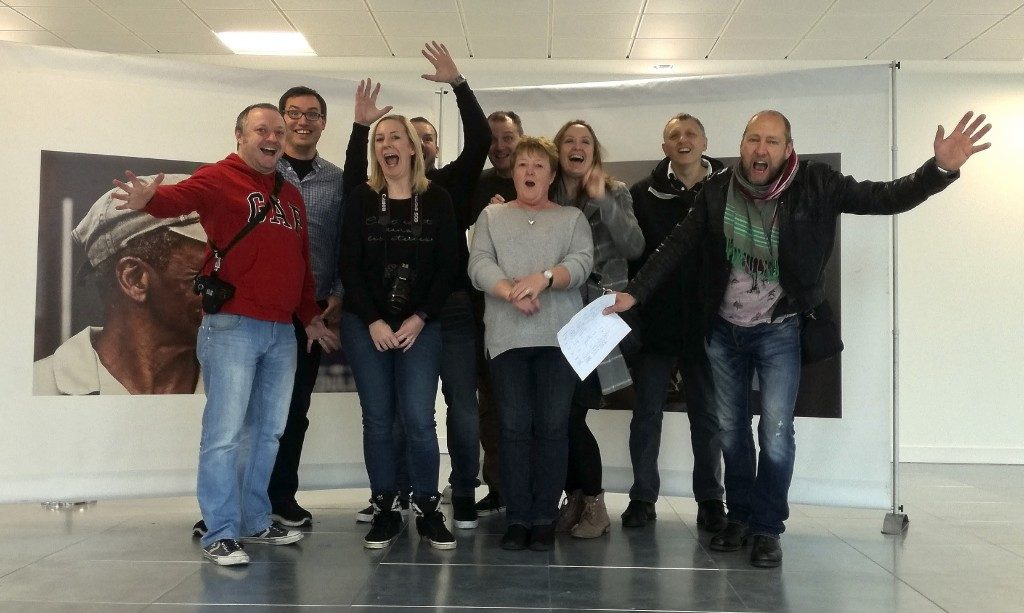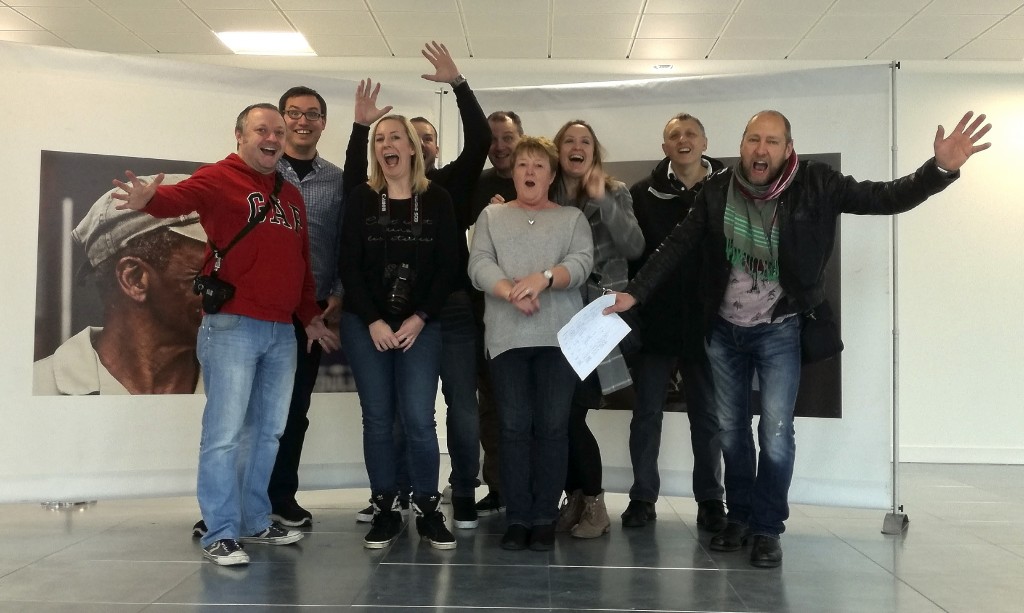 Earlier this week, we hosted a lovely group of mature students who came to see our 200 Faces exhibition in Reading. They arrived shortly after the exhibition opened and stayed with us for over three hours perusing and discussing the images on display. Our Education Officer, Adrian, was there to welcome them and show them around the exhibition space, interacting with the students both in a group and on an individual basis. The main focus of the discussion centred around composition and Adrian explained what they should be looking out for when viewing the images on show. 
The students completed a worksheet that Adrian had prepared which allowed them to record the technical compositional aspects that the group had discussed during their visit. Following this, each student gave a short presentation to the rest of the group in which they described the merits of their favourite image. Adrian was very impressed with their knowledge saying, "all of them had learned quite a bit. Their observations were very sound."
The students enjoyed their visit so much that we will be welcoming them back to Reading later this month where they will be learning more about the emotional impact of images and how particular techniques are used within the camera and at the editing stage to increase the image's emotional impact.
Talking about the group, Adrian said, "They were extremely cooperative, very interested in the exhibition and keen to learn as much as possible."
If you would like to know more about group visits, or would like to arrange a group visit to an exhibition near you, please email: hannah@thephotographicangle.co.uk