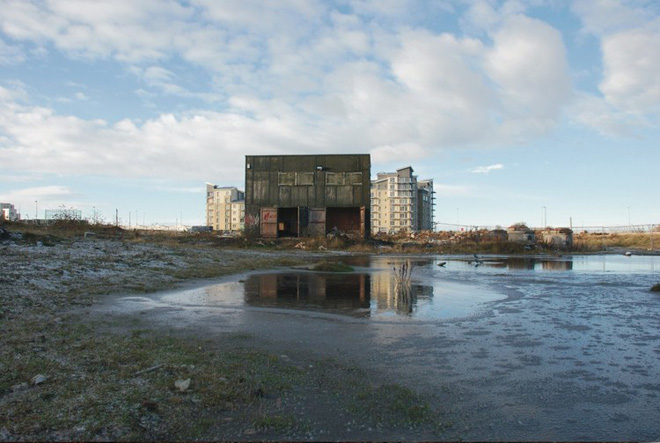 Our Vernacular photography exhibition is just about to embark on its second tour of the country, this time stopping off in Crawley, Bracknell, Croydon, London, Leeds and Newcastle. This was a particularly interesting theme, mostly due to the broad spectrum of content that the theme encompasses. Find out more about the theme on our exhibitions page.
One of the photographers whose work is being exhibited is Robert Davies.His work focuses on the landscape around us: its architecture, ambience and the temporary and permanent structures that compose it. Davies is interested in capturing how spaces, especially in urban areas reflect a sense of constant change. His body of work is titled Development and records the abandoned and semi-completed regeneration projects that have been heavily afflicted by the global financial crisis. We caught up with Davies to find out more about him and his work.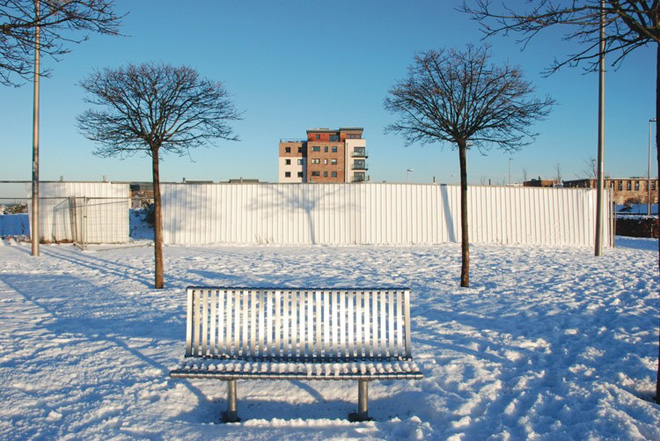 Can you describe your approach to photography & tell us how you first got involved?
I have always worked in the style of an itinerant photographer, visiting an area and discovering its stories and landscapes off the beaten track. It all began as a young art student studying at Newport Art College in South Wales when I got myself seconded to the documentary photography course for 6 months. Here I shared darkrooms and attended lectures by Martin Parr, Keith Arrnett and David Hurn, the leader and founder of the course.
How did you feel about the work of these photographers?
I was drawn to the work of these photographers as it recorded the everyday of people's lives and the world around us. They had also recorded the environment I had grown up in, particularly Hurn in his work published in Land of My Fathers and Arrnett in his project The Visitors' (1974-6) in which he photographed tourists en route to Tintern Abbey, which was a Sunday day trip favorite of my parents as it is a few miles from Newport.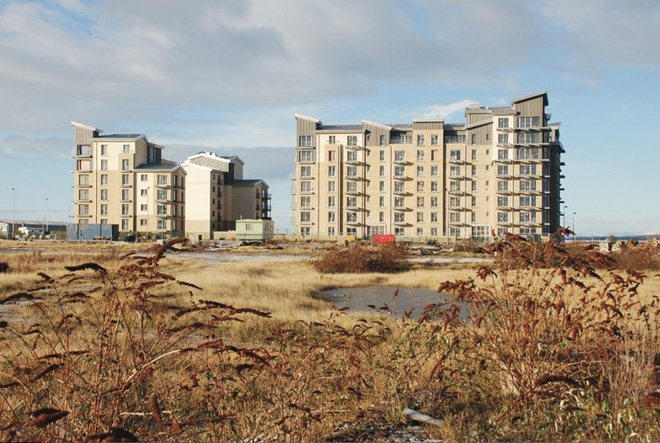 How did they inspire you in your own work?
From this grounding in people's lives and locations I have always taken photographs that focus on the reality of a place and what I find around the next corner.
Can you tell us about your recent work?
Recent projects have included a Masters in Photography at Glasgow School of Art where I have been working along the coastline of Edinburgh looking at its regeneration. Having spent a year walking the coast, I have discovered many stories that lend themselves to new projects. These include the first British civilian casualty of World War 2 in Granton during the phoney war of 1939 and the last hanging for piracy that took place on Leith sands, as well as the stories of Willy Thompson, the eighty-year-old boatman recently retired from the sailing club. These are all stories within the landscape I explored with my camera.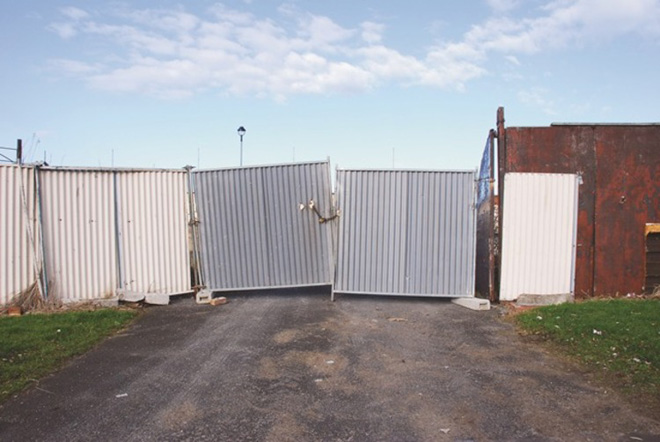 Where do you get your inspiration?
This document of a place is central to my work, and like Robert Smithson's Hotel Palenque, I see it as an archeological recording, exploring a place as if discovering a past in a modern setting .This recording element of Smithson's photography was perhaps influenced by his time spent with Bernd and Hilla Becher visiting factory sites for their industrial images during the 1960s.
Through my work at Glasgow I have returned to working on film, at first experimenting with 5×4 cameras finally settling on medium format: I now work with a Bronica from the 1980s and a Fuji 6×9. Film has made me take a step back and brought a return to a more considered way of working.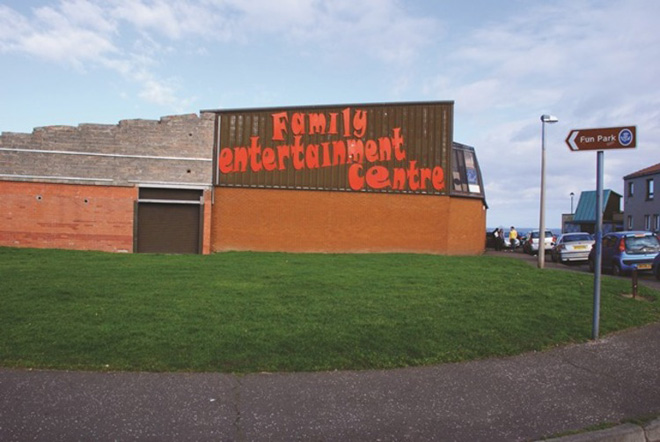 Which photographers inspire you most in terms of vernacular photography?
For me an excellent exponent of vernacular photography is Robin Dale who, during the 1960s and 70s wandered the streets of Teesside in North Yorkshire capturing the rapidly changing landscape as the heavy industries and slum housing disappeared. This was not a project or commission but one photographer's recording of his environment and all that was taking place. From weddings to street demolitions, Robin photographed what he found round the next corner. Robin's work has found an audience recently in his native north as a social documentary of a moment of social shift that would see the area change forever. All this captured by one man and his camera going for a walk.