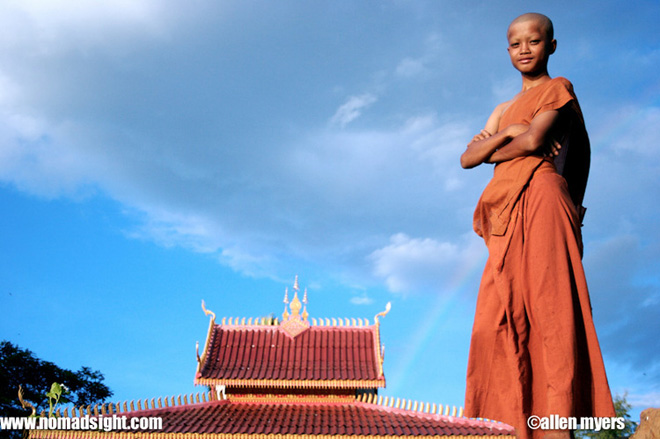 Allen Myers is one of the photographers whose work is featured in our touring exhibition 200 Faces. For the past few years he has been travelling the world and documenting his experiences through photography. We caught up with him to find out more about his story.[short]
How did you get into photography?
AM. It all started on January 15th 2006 when I was on my way to take a biology test. I had near perfect grades and was taking loads of courses, but something was wrong. I sat down on the sidewalk as I realised that my quest for truth was not being satisfied by my scholastic endeavours. I decided I had to change something.
I walked back to my dorm room, told my roommate what had happened, filled a backpack with clothes, a camera and a journal and gave all my other possessions away. On February 2nd, I flew one way into Turino in Italy. I chose the cheapest plane ticket I could find to the farthest destination. I didn't know where I was going to sleep, or what was going to happen, but as soon as I arrived I knew I had made the right decision.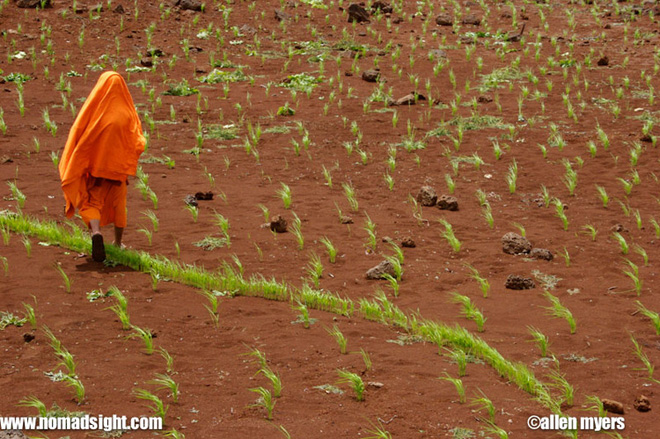 What happened next?
AM. For the last six years, I have been traveling the world in this manner, writing through experience and documenting what I see with a camera. I have worked all over the world; as a caretaker of a lodge in Ireland, on an olive farm in Sicily, in an animal shelter in Guatemala, on a construction site on Oahu Hawaii, on a commercial fishing boat in Alaska, as an escort in Thailand, a lumberjack in the United States, in a hostel in San Francisco and a restaurant in Bilbao in Spain.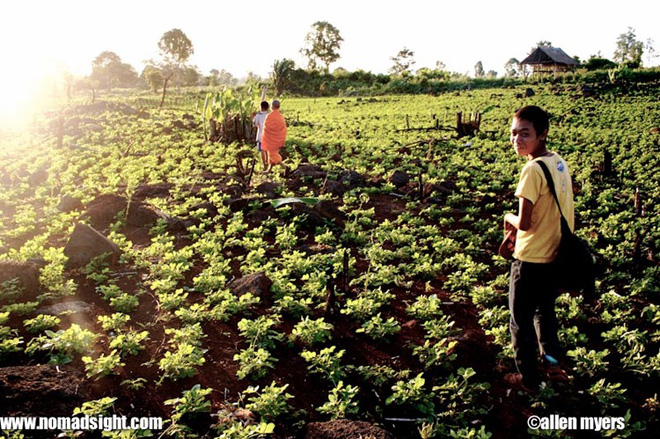 Can you tell us about Nomadsight & the films that you make?
AM. Nomadsight is a temporary street art instalment of world photography. It moves from city to city and enables me to share my experiences with those who want to know more. My website, Nomadsight.com, is a photographic travel blog about my global adventures. I have also been working on a series of films. I made the first one in Salamanca about one of my first exhibitions that took place on the shell building there. I have also made films of my time in Bilbao, Barcelona and Berlin.
You sell your photos and donate the profits to one of the families you met whilst travelling. Can you tell us more?
AM. When I arrived in Tad Lo, Laos, I found myself in the centre of a temple. There I met a 17 year old monk called Ouymany who lived in the village with his family. His father had left to make money, but never sent any home and they didn't know where he was. So Ouymany was responsible for taking care of his mother and six siblings. They work in the fields to survive and have to boil river water to drink. When I left the village to continue my journey, I kept in touch with Ouymany and I have now made it my mission to send money to him and his family. So when I sell my photos through my website, 20% of my sales go towards providing clean water for Ouymany and his village.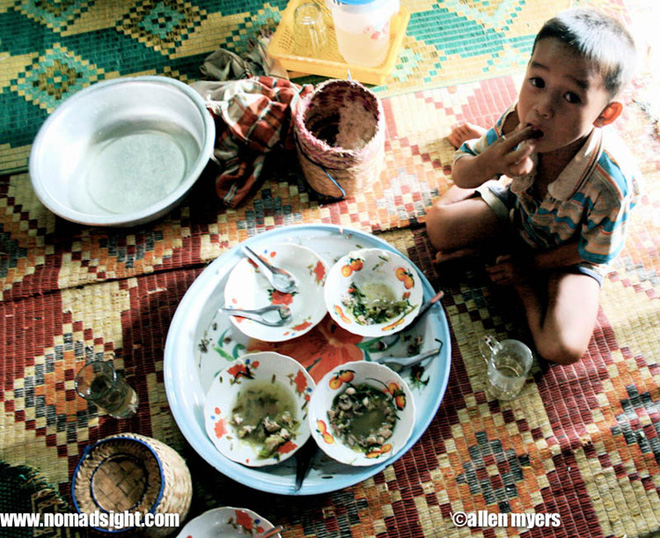 What is the story behind the picture below?
AM. It was taken in Laos, in Tad Lo. I was living in this village, learning their life, subsistence farming rice and peanuts, living along a river in the mountain valley. The kids would watch the animals, goats and chickens, while the adults worked the fields. One evening while the sun set, I saw the kids playing in the waterfall up from where I had my hut, so I grabbed my camera and ran up to them. "Mister Joy" they cried and I was quickly pulled into games rather than taking pictures. Together we pulled on a log, hoping to watch it float victoriously down the river. As I pulled backwards, laughter filling the moist air, I slipped landing on my back in the river, with my bag filling with water and my camera helpless inside. I raced to pull it out and shake the water out and as I did, the kids gathered around me as you see in the photo. I got three shots before the camera froze. It was worth it!