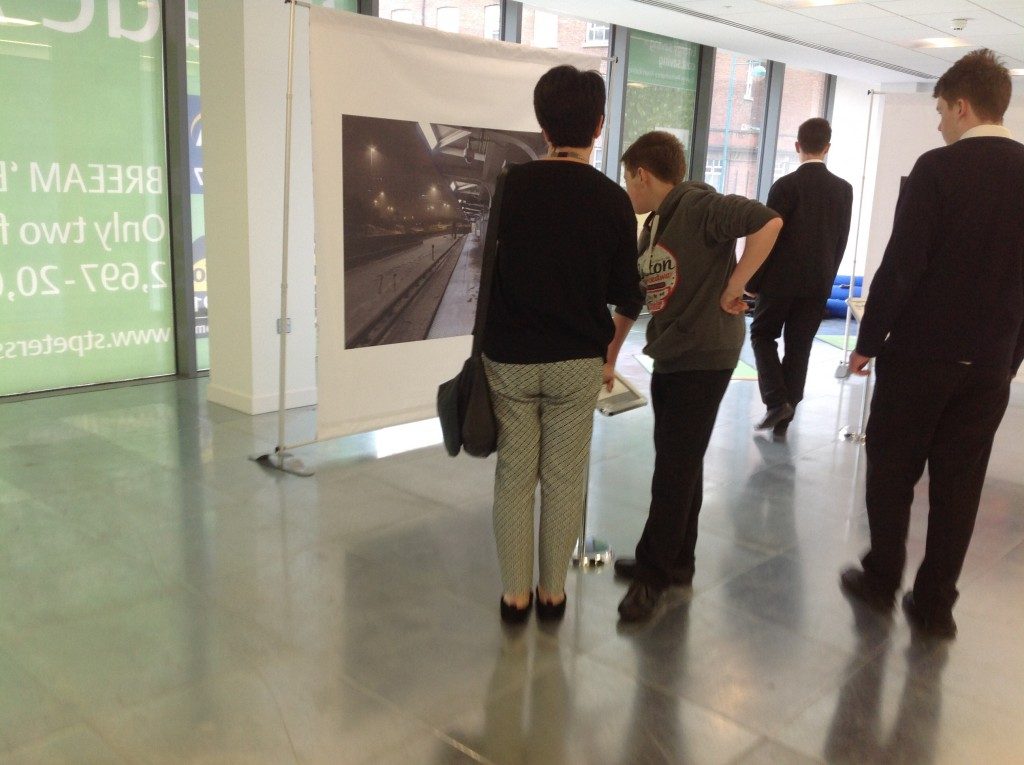 Schools have flocked to The Photographic Angle's Streetscapes exhibitions in June. The recent visits have proved to be a huge success and have shared plenty of positive feedback
From primary age to sixth form colleges, students and teachers have been inspired by their visit. The Photographic Angle's images have been used as stimulus for creative writing and citizenship discussion to inspiration for GCSE and A Level photography portfolios.
Educational visits are co-ordinated by our Education Officer, a qualified teacher, who is able to tailor your visit to your group's learning needs. We are always looking to develop educational experiences and accommodating of schools requirements.
Exhibitions are run on a regular basis throughout the UK. All venues and dates can be found on the TPA's Exhibition Page.
Exhibitions are always FREE entry and open from 10am – 3pm.
See listings for venues and dates.
'The children were able to experience art in a different form. They enjoyed looking at the pictures and learning about the artists and where in the world the pictures were taken. The exhibition provided lots of material to get the children talking about art, photography and life around the world.'
Ms. Berry, Lisburne Primary School
'The students enjoyed the experience. Most of them were not looking forward to the visit but whilst there, they enjoyed the photographs, the space and the views… I hope to use the images in September for creative writing and art work stimuli.'
Pendlebury PRU, Stockport
'The photos gave the pupils an opportunity to consider possible starting points for their GCSE Portfolio project. Very enjoyable, thank you on behalf of the staff and pupils of Phoenix College.'
Phoenix college, Reading
To arrange your visit and inspire your students, contact:
Tel: 0800 028 7338 Email: Helen@thephotographicangle.co.uk