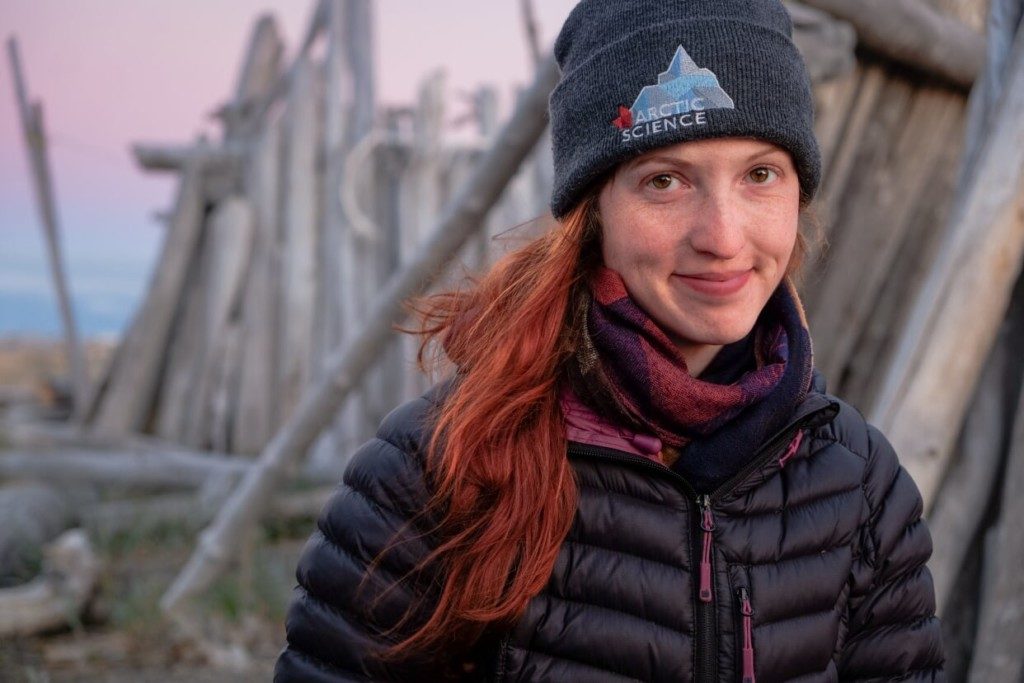 This is Sandra Angers-Blondin, our Environmental Bursary Winner in the under 30's category in 2018.
Here, she gives us an update on her Arctic project, in her own words.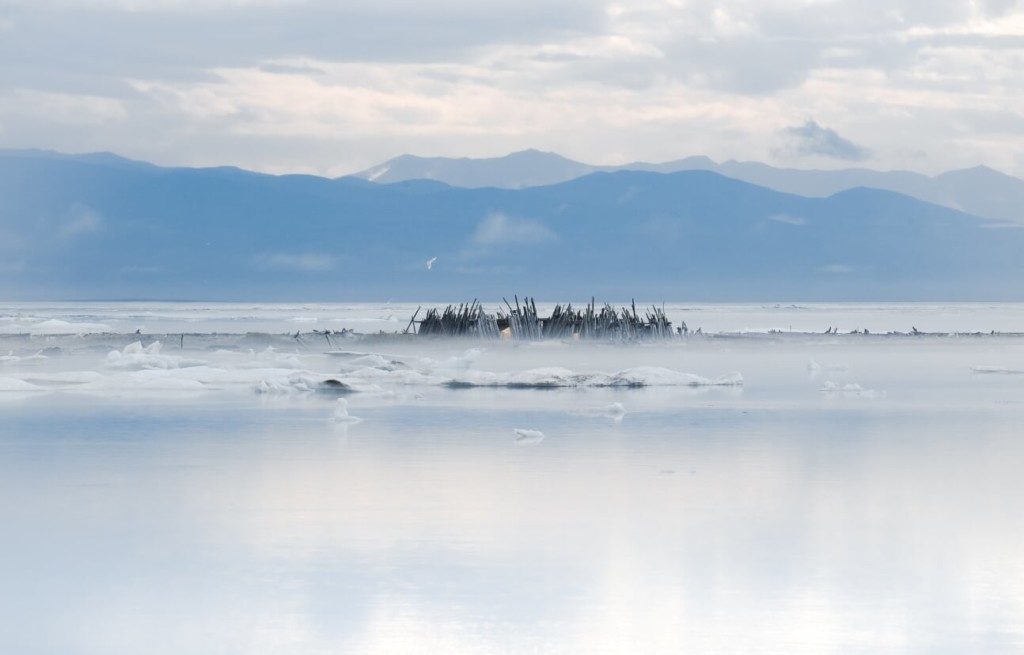 Qikiqtaruk – The Vanishing Island
Sandra Angers-Blondin, Environmental Awareness Bursary winner
I take a deep breath as the small plane starts descending in circles around the island, slightly buffeted by the wind. I'm a nervous flyer, but I am still excited at the sight of the familiar landforms: the giant mud cliffs sloping into the Beaufort Sea, the green, gently rolling interior with scattered snow patches, and the narrow strip of sand on which we will be landing in a moment. At sixty-nine degrees north, and only about ten kilometers long and wide, Qikiqtaruk-Herschel Island is like a pebble thrown from the north coast of the Yukon Territory into the Arctic Ocean. It is also one of my favourite places in the world.
I am Sandra Angers-Blondin, an ecologist with a passion for the Arctic, and this year's recipient of the Environmental Awareness Bursary (under 30's) awarded by the Photographic Angle and the Royal Photographic Society. My project "Qikiqtaruk – The Vanishing Island" will explore different aspects of environmental change in the Arctic region, which is warming about twice as fast as the rest of the planet. The bursary allowed me to travel to the remote Qikiqtaruk – Herschel Island Territorial Park (https://yukon.ca/en/outdoor-recreation-and-wildlife/parks-and-protected-areas/herschel-island-qikiqtaruk-territorial) for a month last summer, joining a research expedition organised by Team Shrub (https://teamshrub.com/) from the University of Edinburgh. I spent a few weeks on the island back in 2015 and 2016 for my PhD research, measuring how strongly tundra plants respond to increased temperatures. This time, with the bursary's support, I was able to focus on the visual recording of this unique place.
Life on Qikiqtaruk is driven by the forces of nature. The weather dictates our daily activities – how far we will go, how much data we will collect. It never gets dark, so we work and sleep under the midnight sun. Camp life on this century-old whalers' settlement is simple and satisfying, a welcome respite from the incessant over-stimulation of modern living. There is no internet, no phone signal, but some precious 160-character satellite messages to communicate with loved ones ("Lots of whales around. Bitter cold and windy today. Thinking about you."). Heading out into the field is a different adventure every day: you never know what you will encounter. The snowy owls will almost certainly pay a visit, but you might also stumble on muskoxen having a snow bath, a caribou crossing a valley, or a fox hunting for voles and lemmings. In the evenings, back at camp, I like to take a walk around the sandy spit, or simply sit on a pile of driftwood and watch the sea ice float past. If I stay still long enough, I can sometimes hear seals, or even whales, coming up to the surface to breathe.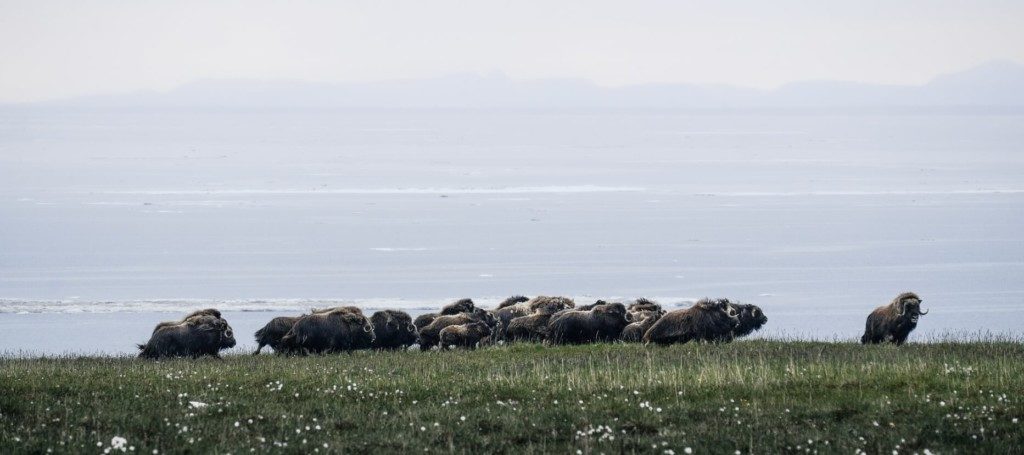 1- Sea gulls resting on broken pieces of sea ice
2- Snowy owl in flight
3- A herd of muskoxen
Qikiqtaruk is a tiny corner of Arctic paradise. But it is changing, and fast – almost under our very eyes. Last summer, I found that a location I had sampled in 2015 was now lying 30 meters into the ocean! The frozen soil of Qikiqtaruk contains a lot of ice which, once melted, leads to collapses in the ground and creates other-worldly mud slumps that run along the coast for several hundred meters. Add to this wave action and more extreme weather events, and you get an island that is literally disappearing into the sea. Inland, tundra vegetation is becoming taller and gaining more ground. These are not isolated changes: similar things are happening throughout most of the Arctic region.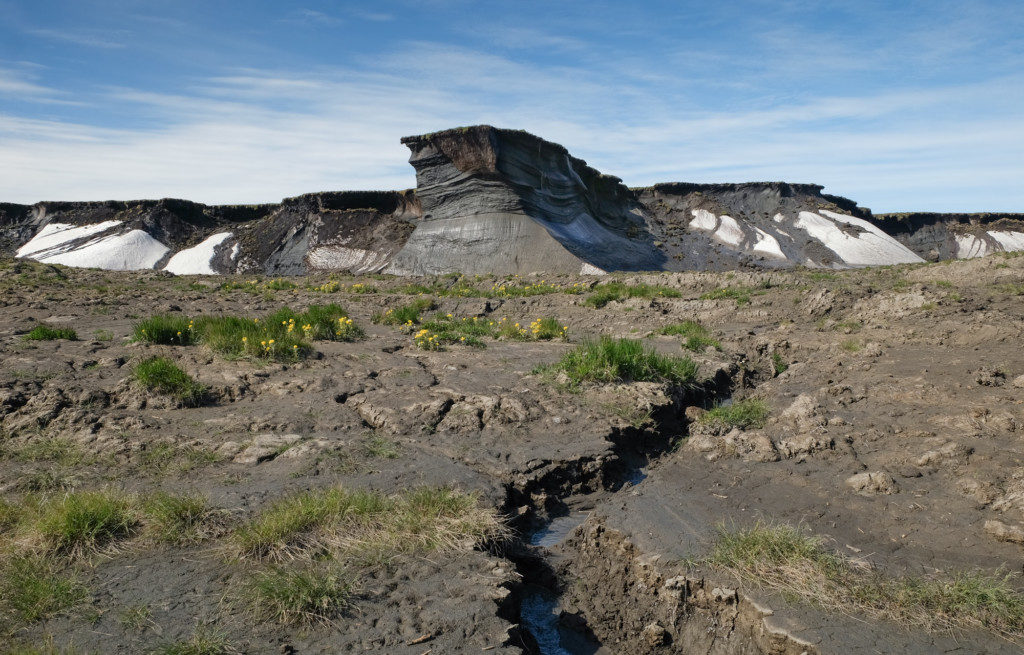 Perhaps nowhere else on Earth are the consequences of climate change so obvious than in the Arctic, but they are mostly happening out of sight. My project aims to raise awareness about the fragility of places that few people get to see. My next steps are to organise an exhibition and launch a digital gallery featuring images and stories from the Arctic. I am very grateful to the Royal Photographic Society and the Photographic Angle for supporting a project so close to my heart. The expedition was also funded by the UK & Canada Arctic Partnership Bursaries Programme and the Walters Kundert Fellowship from the Royal Geographical Society.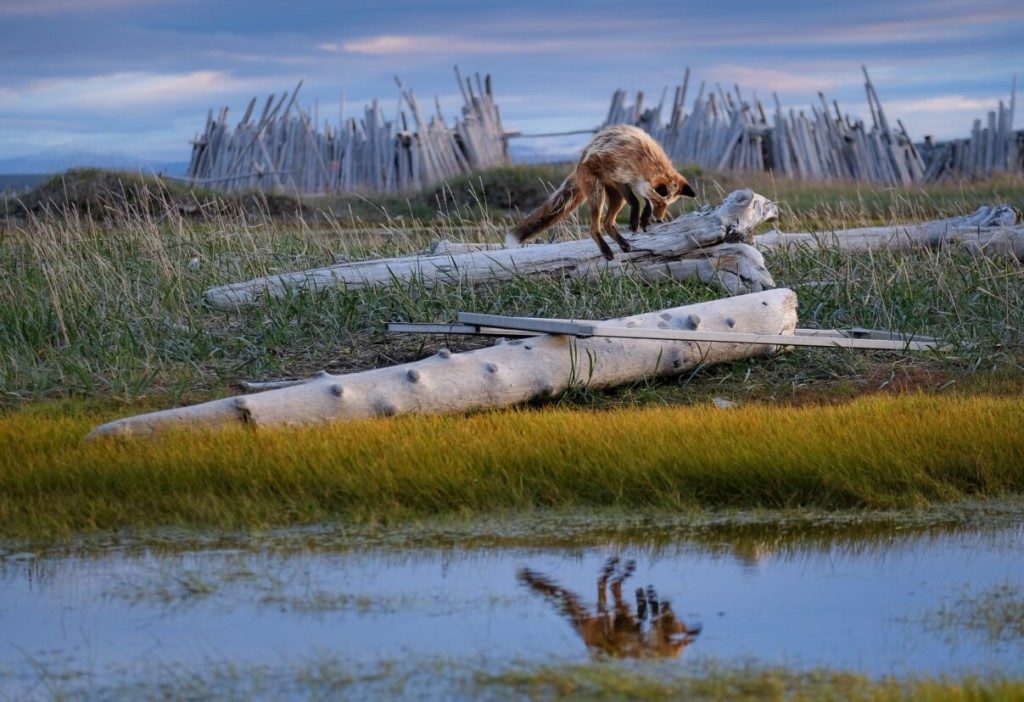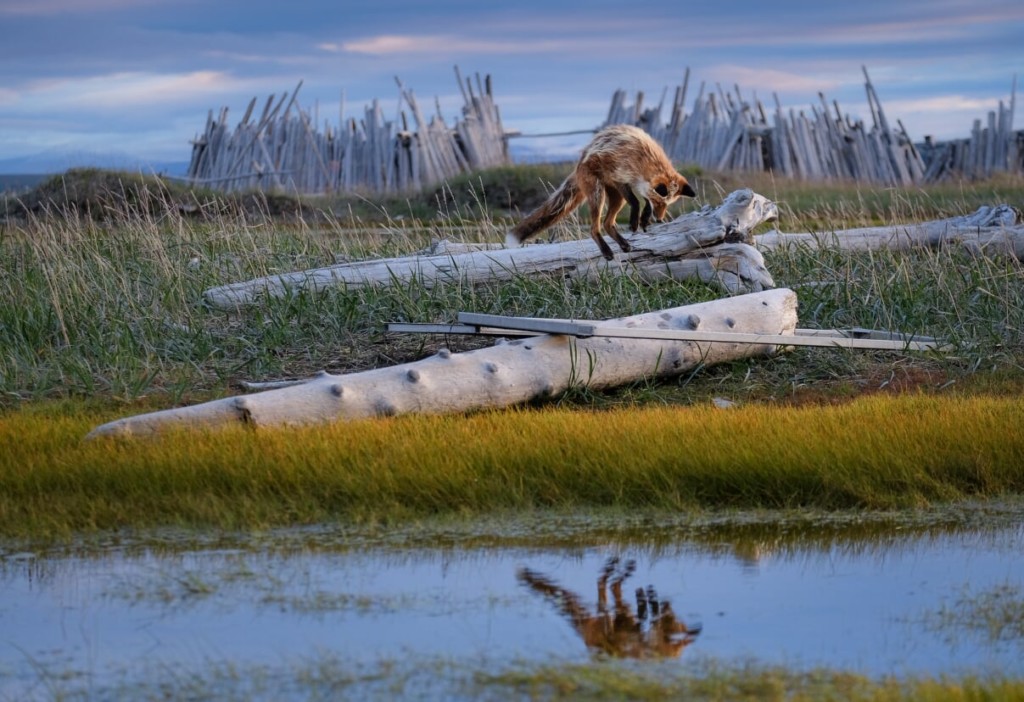 To find out more about Sandra's Arctic project and to keep up to date with her research, check out her website here.