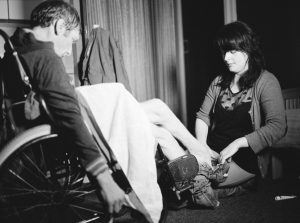 Image: Zofia Adamowicz : Dressing Up
Next week is 'You can Care' week, which highlights the work of the millions of carers in this country.
The message they would like to convery, is that if you're caring, compassionate and love people, then #YouCanCare for an older person! you don't need training or experience – simply the right attitude and a kind heart.
Anyone with any inspirational stories about caring for an older person, simply use the hashtag #YouCanCare to share them online.
Older people can tend to feel invisible, unwanted and unloved, so let's show them that #YouCanCare for them and that they are cherished members of the community.