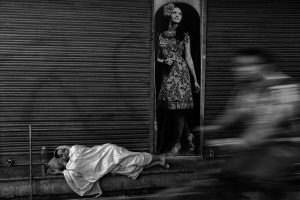 Image: Udayan Sankar Pal 'Worlds Apart'
Our photography competition, 'Contrasts' has been open for entries for just over a week, and we have already received some pretty impressive images.
We really like this one from Udayan Sankar Pal, who has demonstrated 'Contrasts' in the composition and we hope it inspires you to look for contrasts in composition as well as tone and colour in your photography.
And when you have done, don't forget to enter up to 5 images in our competition: www.thephotographicangle/competitions
We look forward to seeing your 'Contrasts'.