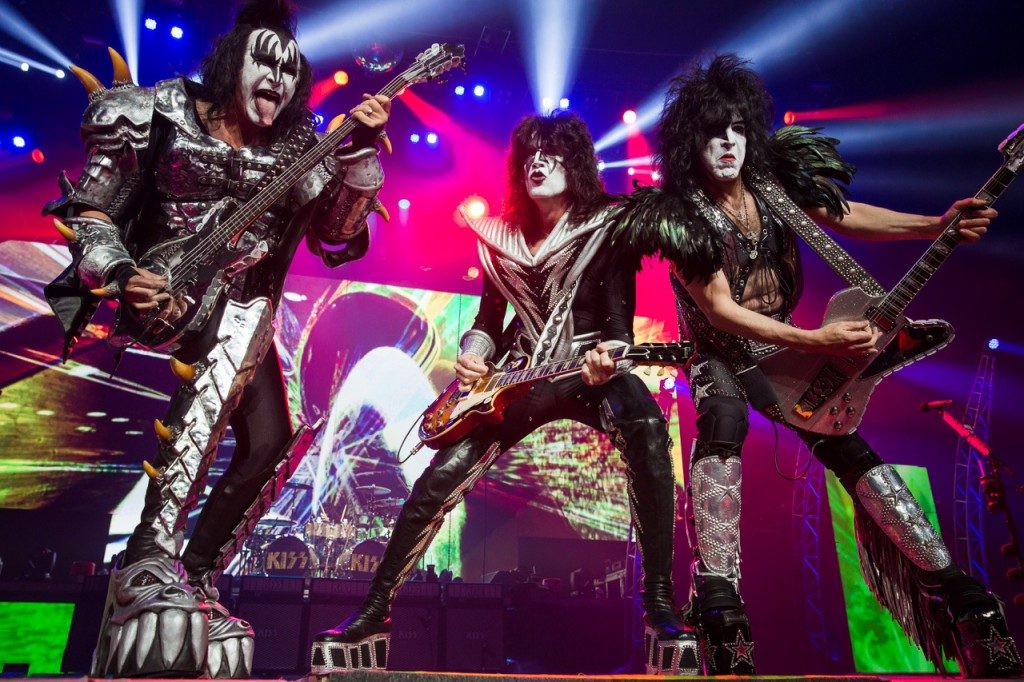 KISS live at Allphones Arena Sydney March 2013
Daniel Boud is an Australian photographer based in Sydney. He started out by taking photos for fun – primarily of musicians – and posting them on his acclaimed blog Boudist.com. In 2007, he made photography his profession when he was appointed Chief Photographer for Time Out Sydney. He now shoots everything from portraits of celebrities, chefs, drag queens, sports stars, food, cocktails and sex toys.
Daniel now combines his role at Time Out with freelance work for a variety of companies. His clients include: Sydney premier-pharmacy.com/product-category/cancer/ Opera House, EMI Music, Universal Music, Sony Music, Ivy League Music, The Powerhouse Museum, Destination NSW, MTV, Laneway Festival, Rolling Stone and Monocle.
Luckily for us, Daniel agreed to answer some questions for us and in the following interview he tells us how he made it to the top with no formal photography training, how he manages to capture those all important action shots and what he has in his kit bag.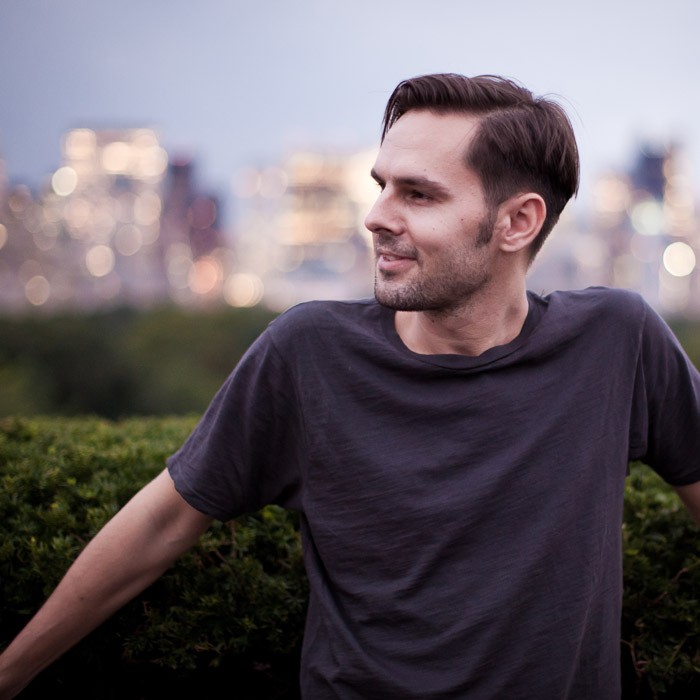 Daniel Boud
When did you first know that you wanted to be a photographer and how did you go about pursuing this dream?
The whole thing's been an accident – I still don't know if i want to be a photographer forever. But I can't stop taking pictures and take on any opportunity to do so. The fact that's ended up with me making a living from it still astounds me.
My pursuit of the dream was through relentless practice. Taking pictures, showing them online, trying to do better each time.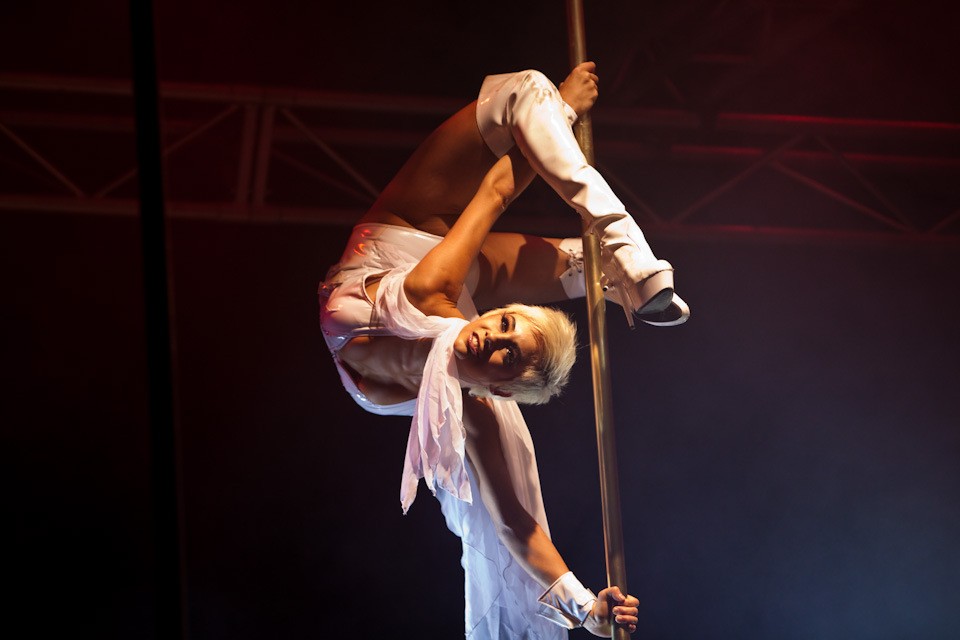 2008 Miss Pole Dance Australia Winner Felix Cane
Have you had any formal photography training and if not how did you get to where you are today making a living from photography?
No formal training, apart from a short course i did once i was already making a living from it. I was feeling like a fraud, so took a course to check my skills. Thankfully it confirmed i was working to a reasonably professional level just through learning my own way.
Most professional photographers I know don't have a degree in photography. Like many skills, relentless practice and a desire to improve is what will set you on the right path.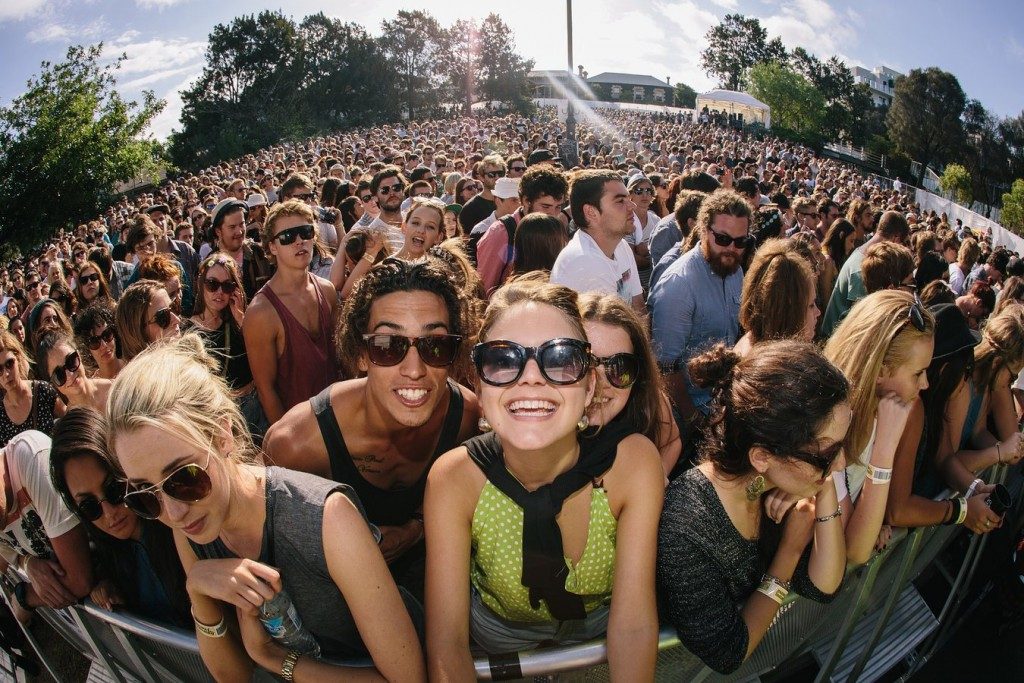 Melbourne Laneway Festival 2013
What role has social media played in your professional advancement?
I can't say for sure – but I think probably quite a lot. I'm lucky to have grown up in a time where those resources helped me get my work out there and become known. With social media it doesn't feel like I'm making a sales pitch to people. It's just me excited about work I'm doing. And that often translates better than *spruiking yourself in traditional ways.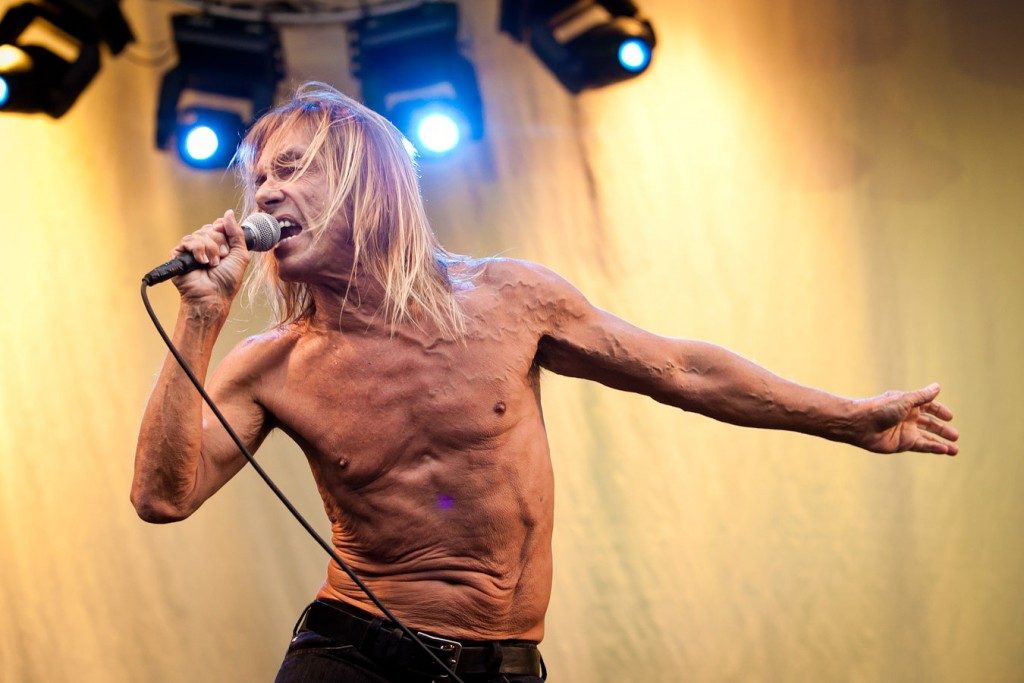 Iggy Pop at Big Day Out
Why events photography in particular?
I got started taking photos by shooting my life. And life in my early 20's was hanging out with friends, getting drunk and going to see live music. And so I took my camera on those escapades.
It just evolved from there as people began asking me to shoot events in a more official capacity.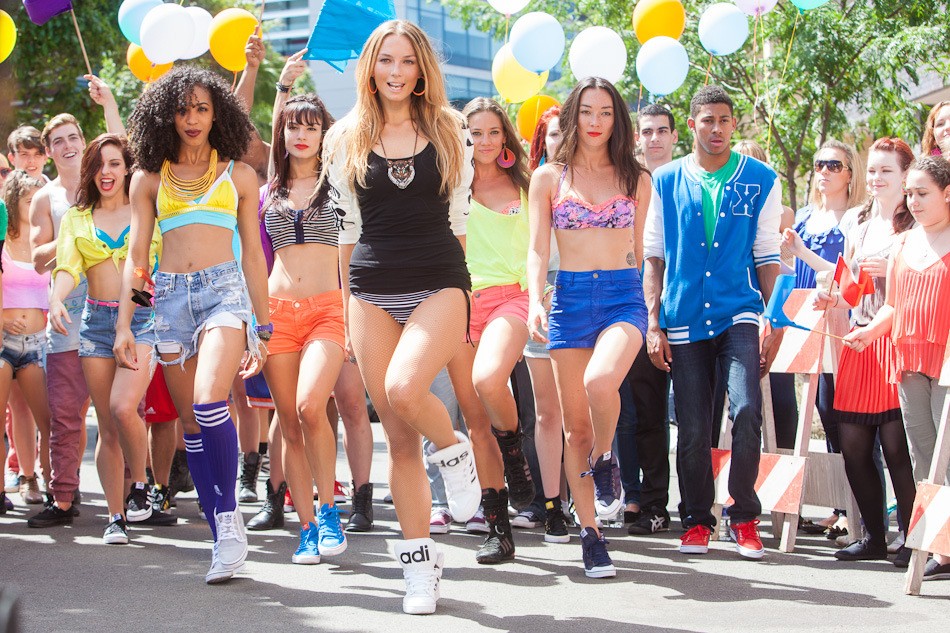 Ricki Lee Do It Like That music video stills
What are your top tips for capturing that all important action shot?
You have to anticipate the action – you see the shot in your head before it happens. So you already know the composition and have your camera settings locked in. It's usually just human observation – we're creatures of habit so it's not rocket science to predict a good action shot before it happens.
Blaze at the Sydney Opera House
Can you tell us about the most memorable event you have ever shot and what made it so special?
I got my start shooting live music. I've probably shot 1000's of live performances and I've shot many of my idols. But, last week, for the first time, I shot one of the few remaining rock'n'roll legends in KISS. And the remarkable thing about them is that because of all the makeup, they look pretty much as good today as they did way back when.
And in terms of shooting music, they understand what a performance is. It's not just playing the right notes and singing in tune – it's entertaining a crowd. It's showbiz. And as a photographer that's infinitely more exciting to shoot than your average self conscious musician staring at their feet.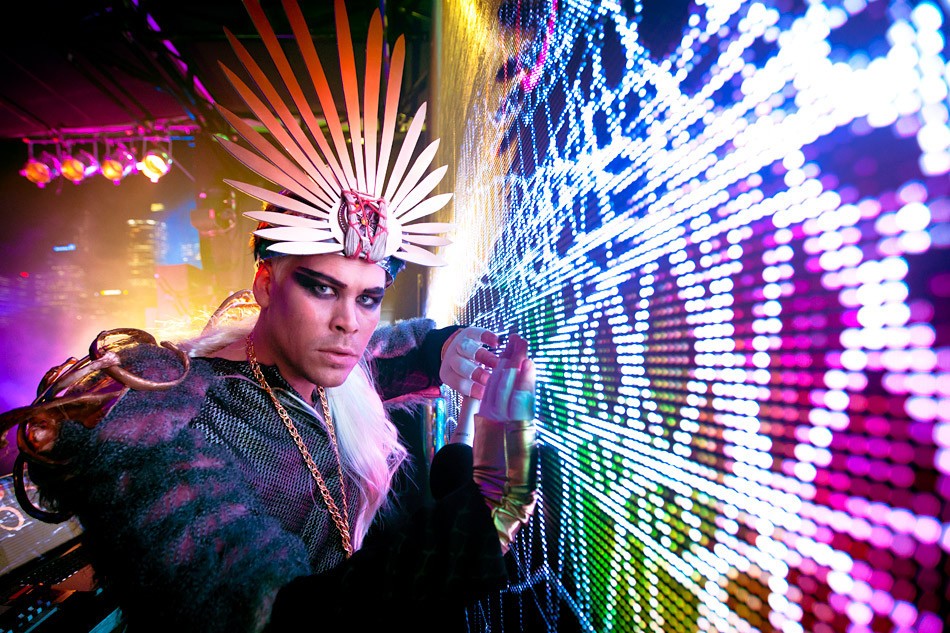 Launch of the PlayStation Vita on a floating bar on Sydney Harbour with Empire of the Sun DJ Luke Steele
What equipment is in your kit bag?
Canon 5D III and a Canon 5D II.
Canon 16-35mm 2.8
Canon 50mm 1.2
Canon 24-70mm 2.8
Canon 70-200mm 2.8
2 Canon Speedlites, 580 exII and 600 ex
Plus an array of batteries and compact flash cards.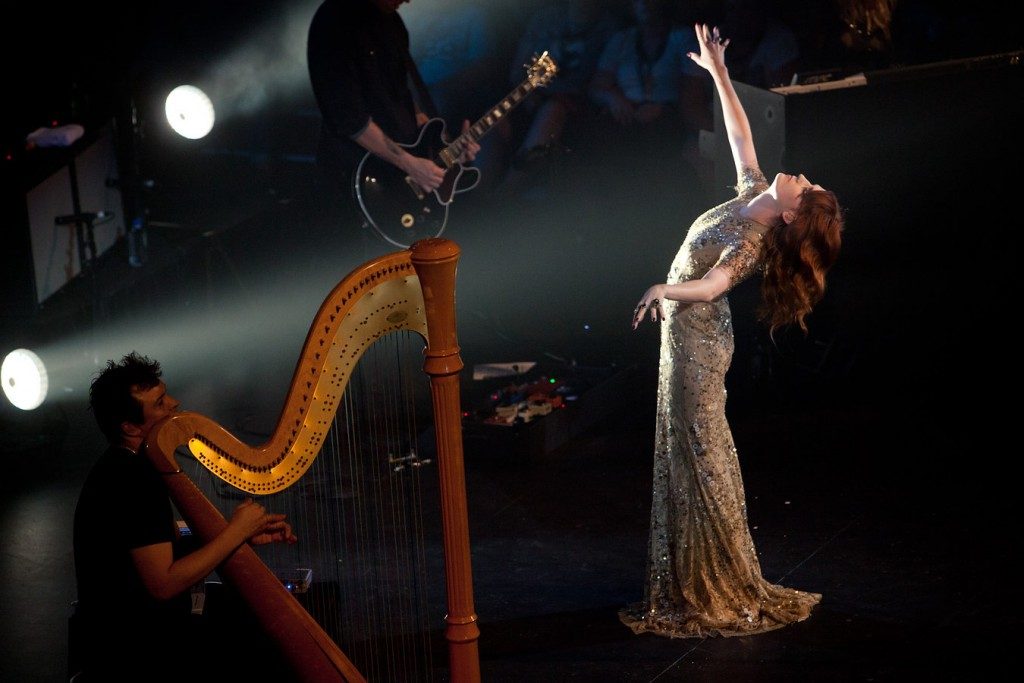 Florence and The Machine
What advice would you give to budding events photographers?
Do you enjoy shooting events? Do you take pride in capturing an event in the best possible way? If it's a yes then you've got the 2 most important things down.
Shooting events is largely about adapting to unpredictable situations and dealing with people.
You must always be at your most charming. A smile goes a long way.
Events are about people – so your key shots are people experiencing the event.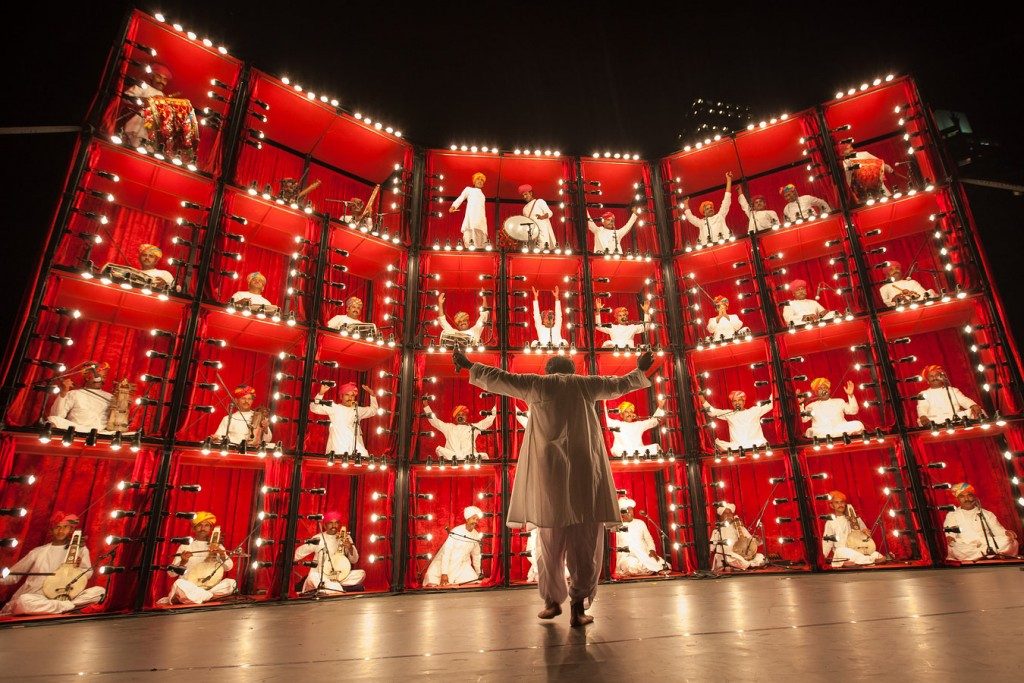 The Manganiyar Seduction for Sydney Festival

What are the main challenges that you face as an events photographer?
I often think you're only as good as your subject material. If your event is rubbish you can't change that.
But you can change a lot of other things. Find the angles that showcase the space best. Look for people at the event who will work with you to help make the event look great.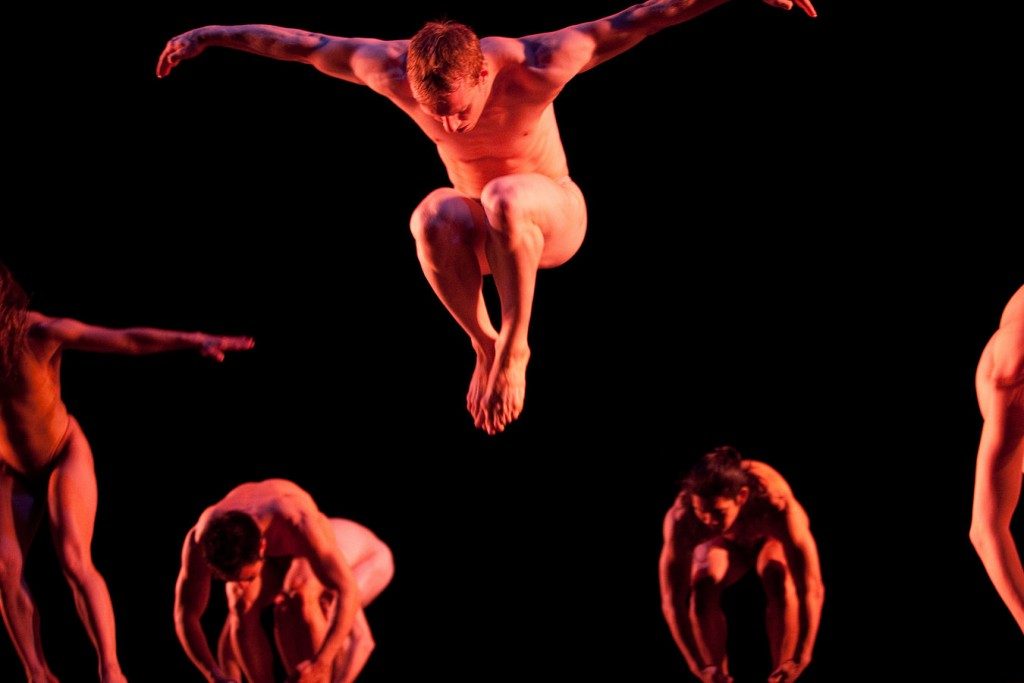 Pilobulous at Sydney Theatre
What is the best thing about your job?
Taking pictures is what I love whether I'm paid or not. It's a privilege to do. The euphoric feeling I get if I feel like I really nailed a good shot is the best thing in the world. It only happens a few times a year, if that. But I'm always chasing it.
What event would you most like to capture that you haven't already?
I can't think of one particular event – but because everyone has a camera these days, what excites me is about capturing an event from an angle no one else can.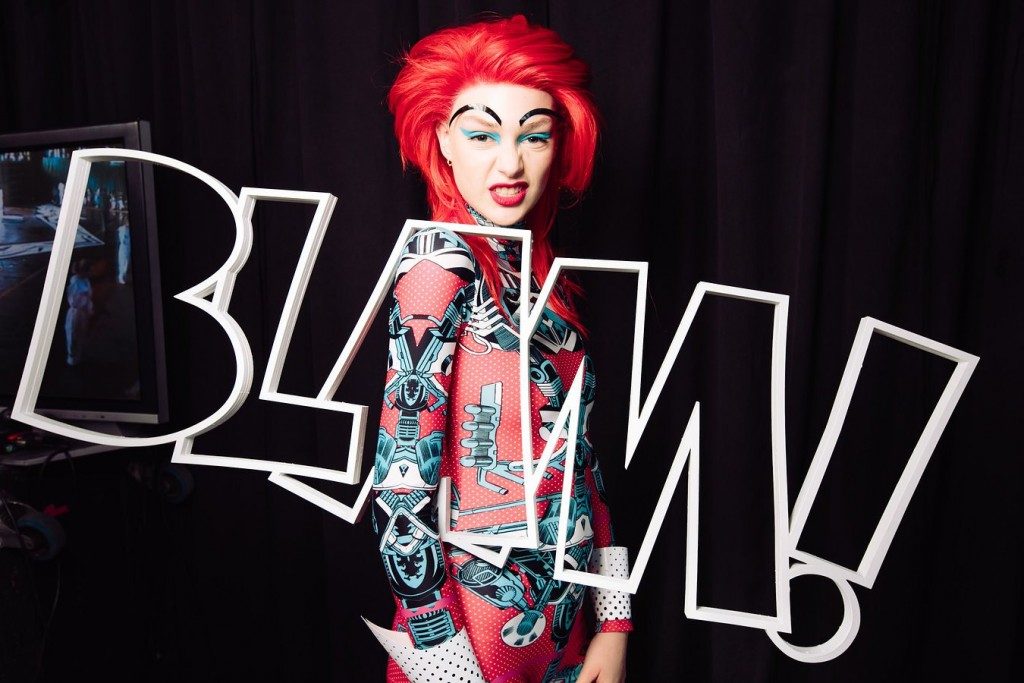 backstage at the ss1213 Romance was Born show at fashion week
And what about performers? I see you recently photographed KISS but who else is on your bucket list?
I've shot many of the idols I grew up on, or if I haven't, they're so passed their prime it may be disappointing.
But there's a couple of acts that have eluded me: Radiohead and Nine Inch Nails. I think they'd both still be good to shoot.
What excites me most these days is one on one portraits. On that front the wish list is long.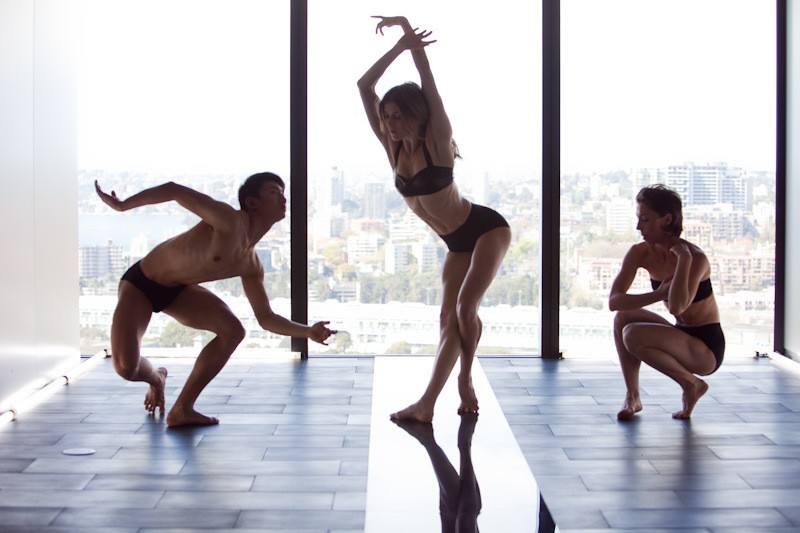 Sydney Dance Company Promo video shoot at Deutsche Bank in Sydney
Do you have anything exciting on the horizon that you can tell us about?
I recently got my first commission for Q magazine. That was exciting because I grew up on that magazine. I'd get the expensive air freighted copies in Sydney and kept all the old issues.
So that'll be out next month I think, and you can see my portrait session with the band Paramore.