Last month, The Photographic Angle (TPA) was honoured to accompany a prestigious line up of winners and supporters of photography at the recent Royal Photographic Society (RPS) Annual Awards ceremony held at The Royal Society in London.
TPA was delighted to be present to support the winners of the TPA/RPS Environmental Awareness Bursary. This year's over 30's winner is Kieran Dodds for his photographic project 'Ethiopia's Trees of Life'. The under 30's bursary is jointly awarded to Ekaterina Anchevskaya and Aleksander Nikolov for their project on 'The Black Sea – Pollution and Consequences'.
Adrian Stone and Jenifer Gorman from TPA attended the awards and had a wonderful evening meeting the winners. We look forward to working with this year's winners and sharing their progress via our education page.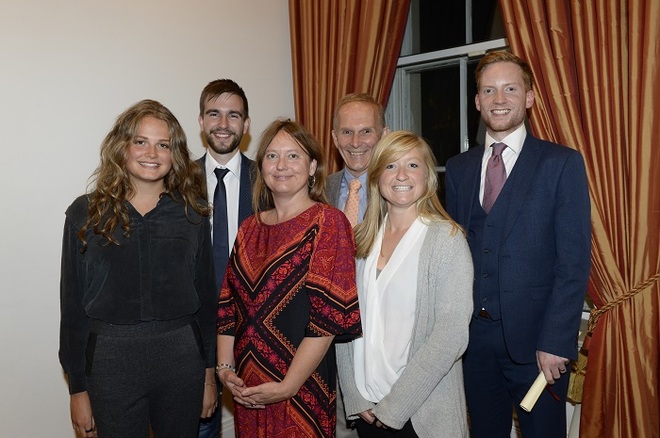 Left to Right: Ekaterina Anchevskaya, Aleksandar Nikolov, Liz Williams (RPS), Adrian Stone (TPA), Jenifer Gorman (TPA), and Kieran Dodds