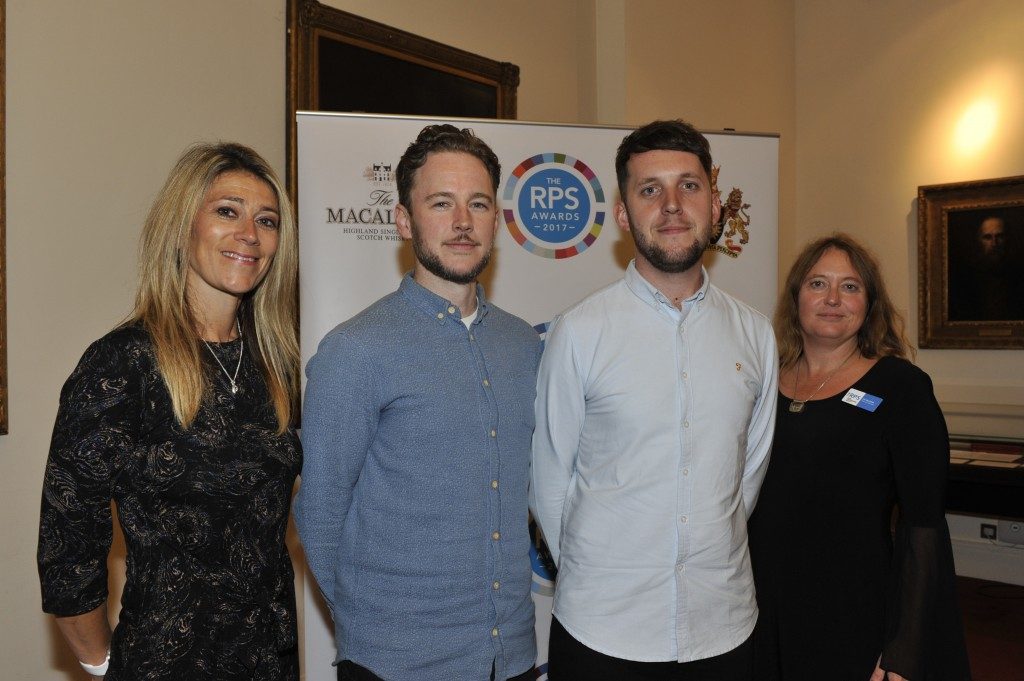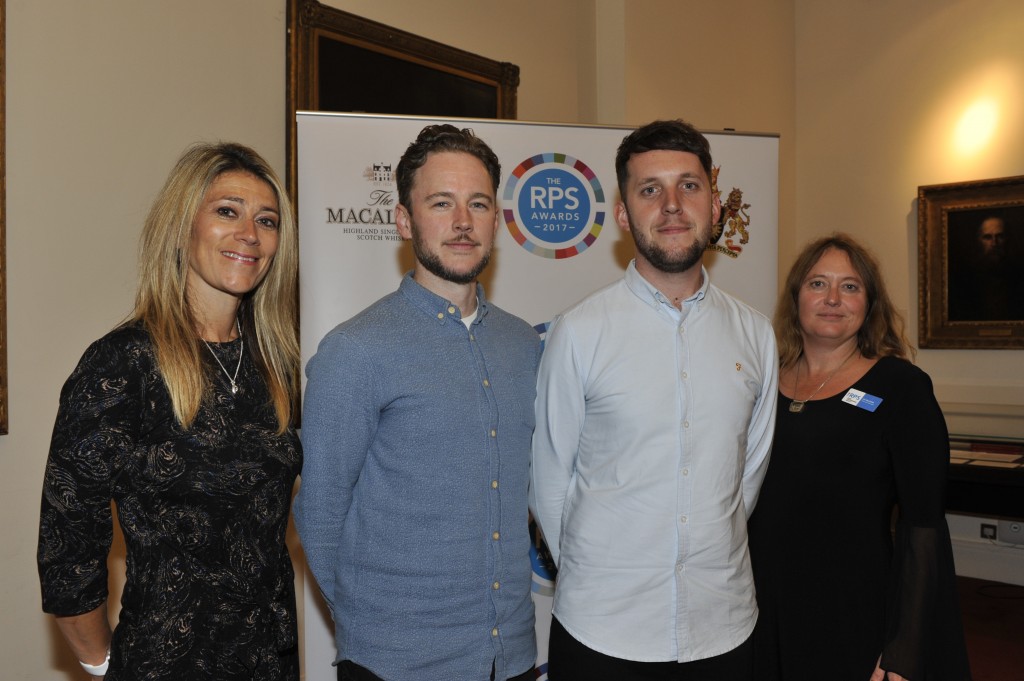 Left to right:
Cindy John (TPA), Robin Friend, Nicholas White, Liz Williams (RPS).
The annual Royal Photographic Society (RPS) Awards took place on 21st September 2017 at The Royal Society in London. Our CEO Cindy John attended the event which saw two talented photographers awarded funding for their photography projects.
Each year, RPS and TPA award two one-year bursaries to support photographic projects that will promote environmental awareness. The bursaries fall into two categories – under 30s and over 30s – and the winner of each category is awarded £3000 to help fund their photographic project.
Nicholas White was awarded the Under 30s bursary which he will use to help fund his plans to photograph the Carpathian Mountains in Romania.
Talking about his project, Nicholas said: "Heralded as Europe's last great wilderness, The Carpathian Mountains are home to Europe's largest pristine, unfragmented, old growth forest. In Romania, the region finds itself at the heart of European conservation, with multiple large-scale initiatives underway striving to protect this unique and fragile landscape. My proposed project will see me exploring this landscape and interacting with the communities that call it home, humanising the concept of 'rewilding' and putting a face to those who are living and working on the frontline of European conservation."
The Over 30's bursary was awarded to Robin Friend who will be working closer to home here in Great Britain. He says: "My ongoing project 'Bastard Countryside' explores the British landscape as a series of metaphors. Each photograph represents a small part of the story of how our modern living is destroying the planet". Through his project Robin hopes to encourage the viewer to consider an alternative set of actions that can minimize the damage such as walking, cycling and taking public transport; maximizing energy efficiency in everything we buy and use; recycling, re-using and avoiding useless purchases; buying locally wherever we can.
We look forward to following the progress of Nicholas and Robin and we can't wait to see the outcome of the photographic projects that our bursaries will facilitate.