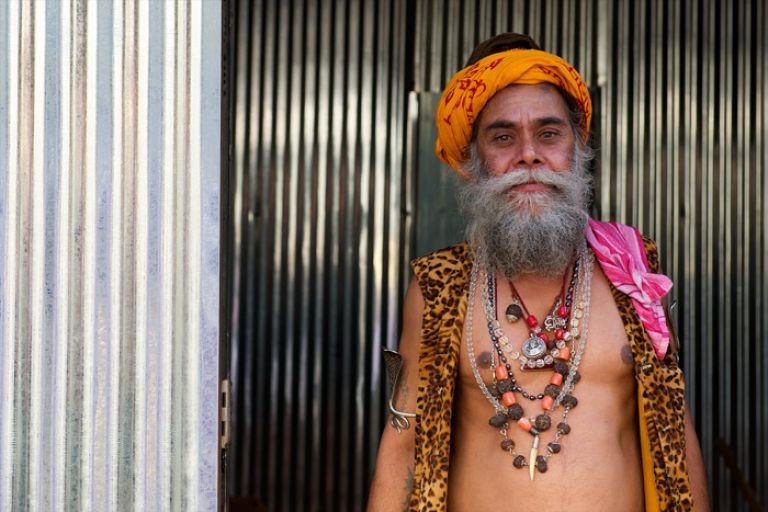 Image by John Warburton, Newport Photography Alumni
This post is the first in a series of interviews in which we talk to some successful and influential professionals from the multitude of fields that make up the photography industry.
If you hop on over to our Bursaries page you will see that The Photographic Angle has offered a number bursaries to students of photography to support their studies. In 2012, two students at the University of Wales Newport were lucky enough to be awarded our bursaries. Newport is a leader in delivering pioneering photographic education and has built an enviable reputation but in the UK and internationally. 2012 sees the centenary of teaching photography at Newport so what better time to catch up with the Academic Subject Leader for Photography, Paul Cabuts.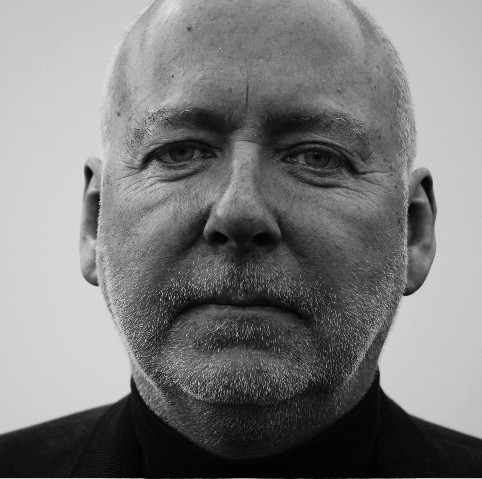 Paul Cabuts Academic Subject Leader University of Wales Newport
You initially worked as an independent freelance photographer. Can you tell us about your background and how you got into the industry?
My original training was in engineering and I had a successful career there. However, from the age of seven I had been messing about in darkrooms processing films and also regularly went out and about with a camera thanks to my uncle, who was a keen photographer. So later, whilst doing engineering, I continued to develop my photography skills – I was lucky to be able to get work as an assistant to a commercial photographer. With the skills I gained there, I eventually started to work as an independent freelance – initially undertaking photography for engineering companies but also pretty much anything else that came my way. It was then that I formally studied photography and eventually moved to working in the contemporary arts undertaking commissions and developing projects with cultural agencies.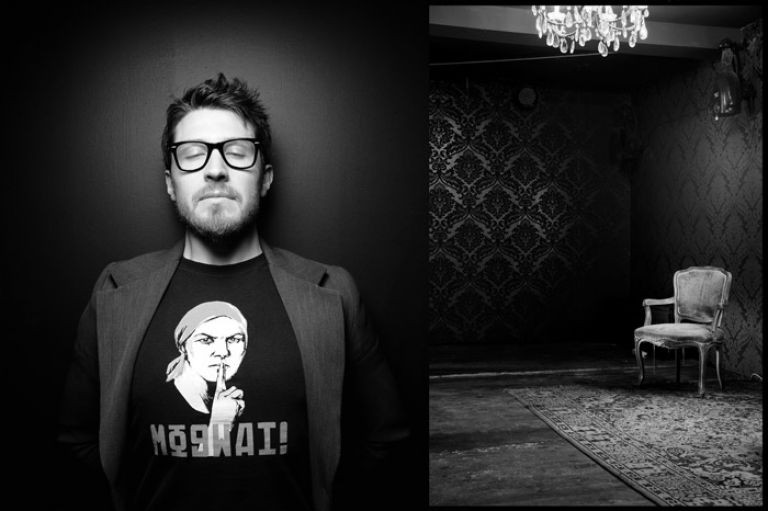 Image by Colin Dutton, Newport Photography Alumni
You now work in the School of Film, Photography and Digital Media at Newport University as academic subject leader. How and why did you make the transition into education?
One of the things you quickly learn as a freelancer is the need for portfolio working. I was initially approached to teach on some night classes delivering basic photography techniques. I realised that I enjoyed teaching – you meet great people, have fun and often learn a lot yourself from others – plus they pay you! The next step saw me working in a college a couple of days a week whilst I continued freelancing the rest of the time. Again, there was a step-change, as I got very interested in developing new photography courses and teaching at higher levels. When the chance came to work at Newport it represented all the things I believed in and cared about in terms of what photography can do – I was delighted to become part of it.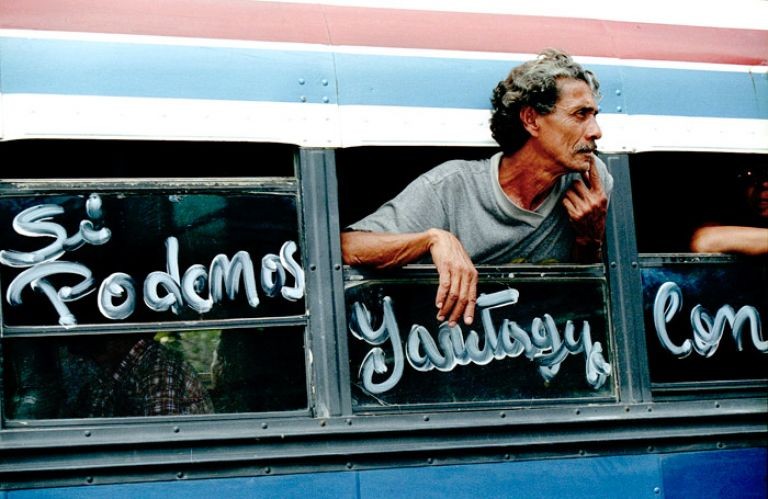 Image by Lorna OBrien, Newport Photography Alumni
Newport University is one of the leading providers of photographic education in the UK. What is it about the department that has enabled it to build such an excellent reputation both nationally and internationally?
This is difficult to quantify, but basically it is to do with the people who have been involved at Newport and the values that they have brought to it. The recent period of Newport's success in photography started in the 1970s when David Hurn set up a course in documentary photography. David was (and is) the consummate professional who promoted the idea of going about the business of photography in a very straightforward yet sophisticated way. At the core of it was the way that you treat your subjects – this required you to spend time to learn about the subject, which then needed to be approached with empathy, sensitivity and integrity.
Photography is about communication so the detail within every image is essentially important; as is the way you put a series of images together. Basically, as a photographer you really do need to have something to say about your subject. Not least, photographs need an audience, and this has been a big part of Newport's success – in some ways the part that requires the most knowledge and professionalism. Finding clients and the right outlets for images via magazines, books, the web, mobile devices, and the gallery is essential. Each of our current programmes whether in documentary photography, photographic art or photography for fashion and advertising produce work that is not only interesting and exciting, but most often reaches a wide audience through some form of dissemination. Being successful in photography is never just about taking a good picture.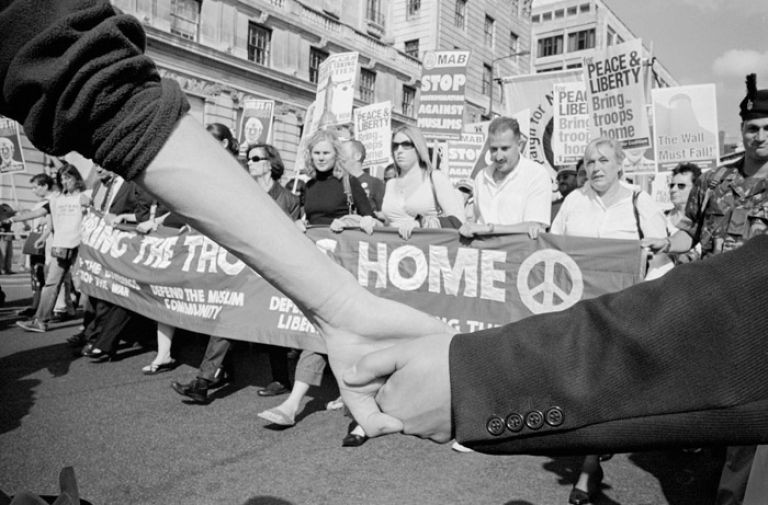 Image by Martin Shakeshaft, Newport Photography Alumni
2012 marks the Centenary of the study of photography at Newport University. Have any special events or projects been organised to celebrate this landmark year?
It has been a busy year for sure. One of the first things we did was reconnect photography at the University to the city of Newport through a celebration of the Newport Survey. For ten years from 1979 the Newport School of Art and Design developed a highly successful documentary photography project which was undertaken by students, directed by staff, and was supported by a number of organisations based in the Newport area. Each year a Newport Survey book containing a series of photographic essays was published. For our 2012 celebrations we produced an exhibition of this work at our new City Campus and invited many of the public who featured in the photographs from the 1980s to come and celebrate with us. The launch night was something of a party – it also said a great deal about Newport's philosophy in terms of the relationship between photographers and their subjects.
We have also launched a national photography competition in conjunction with Fotogallery and the National Assembly of Wales. A panel of experts including David Hurn will judge the competition, which is called 'Democracy in Action'. Our celebrations also involve book launches, exhibitions, and symposia – many of these are in collaboration with our external partners and friends. The headline event of our celebrations takes place in the autumn when we host the Newport Photography Alumni Show at our City Campus, which will feature many of the great and the good who have studied photography at Newport. It is worth visiting the website as over a hundred former students have contributed video testimonials relating to the influence that studying at Newport has had on their careers. The website also lists all the events and provides a brief history of photography at Newport.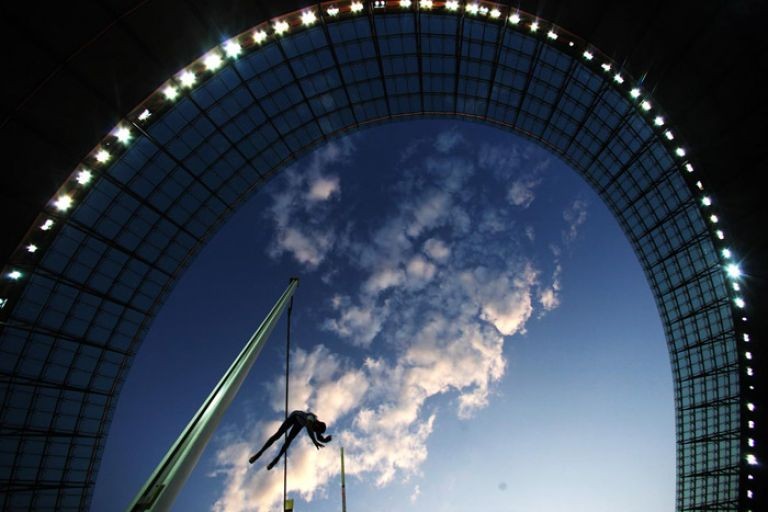 Image by Michael Steele, Newport Photography Alumni
What do graduates from photography courses at Newport go on to do? Can you tell us about any graduates that have gone on to be particularly successful?
One of the things that Newport can be rightly proud of are its students and how a large number of them go on to be leading practitioners in the field of photography. Of the many highly successful individuals some of the key figures include Paul Reas, Simon Norfolk, Paul Lowe, Anastasia Taylor Lind, Stuart Bailes and Guy Martin, for example. Between them these former students have exhibited in the world's greatest galleries, had their work published in the most significant magazines and have in their different ways shaped the way we see the world through their work.
There are, of course, many other successful photographers that could be listed but there are also those who moved into other roles in the creative industries. Many of this year's graduates have already found places working in galleries, photo agencies or have secured assisting roles with professional photographers. It is the case that in recent years, as photography has become a central component of the contemporary visual arts, there are increasing opportunities for those with the determination and skills to succeed. I often reflect back on my own experience and think about the portfolio working I undertook and that in doing so a career emerged over a number of years. I think it is important for all those that study photography to understand that they are unlikely to walk out of their degree into a ready-made photography career – careers take time and lots of energy to develop.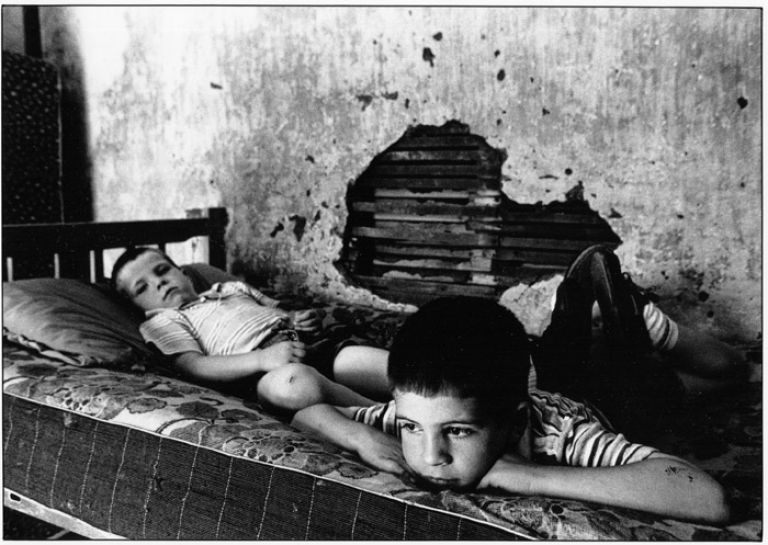 Image by Richard Smith, Newport Photography Alumni
This year The Photographic Angle awarded two bursaries to students enrolled on photography courses at the University of Newport. How did you choose who would receive these bursaries?
We were aware that these significant bursaries could really provide a game-changing opportunity for two students. We have a lot of students who are in the final year of their studies and we have several very specific programmes of study at Newport. Initially programme staff shortlisted candidates from their own programmes. We then set up a panel of selectors made up of those who lead on the delivery of the final year of their programmes and interviewed all those shortlisted. Our aim was not just to support those with strong work, but also those students whose projects could be significantly enhanced through support they might not otherwise have. As it worked out both students had an international dimension to their work. One is a postgraduate student making work in the Californian central valley who wanted to extend the project and make a fine art book and the other is an undergraduate student who needed to undertake travel whilst making work responding to the political, social and economic connections between the cities of Armagh in Northern Ireland and Razgrad in Bulgaria.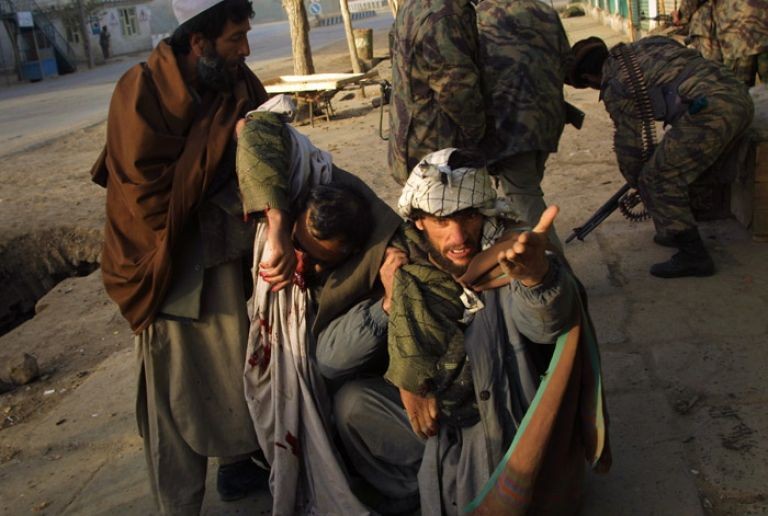 Image by Sion Touhig, Newport Photography Alumni
What advice would you give to amateur photographers who are looking to take their work to the next level?
To succeed in anything you need determination, so be prepared to continually learn and not be afraid of hard work. In some ways, the key factor is follow your instincts and keep working on the things that excite you rather than chasing someone else's dream. Most photographers start off as amateurs and I always find it interesting that the best photographers would probably do what they do even if they were not being paid to do it as they just feel compelled to make work. That said, having food to eat and a roof over your head can be useful, so money is also important. Amateur photographers often have a high skills base but need to enhance their critical, creative and professional skills. Some of this can be developed independently, some of it can come from study and working in the field with accomplished photographers.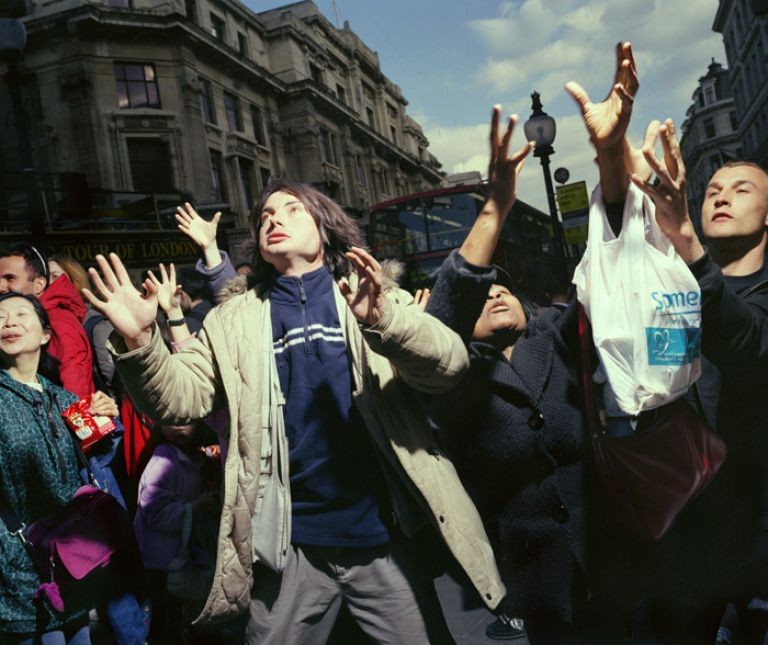 Image bu Paul Reas, Newport Photography Alumni
What are your top tips for those who are studying photography and will soon be looking to find their first job in the industry?
If students are undertaking the right types of study and are motivated, they should be making professional connections in the second year of their undergraduate programme. During the third year they really should be making work that could/will sit in a professional context. For example, at Newport we undertake quite a lot of live-briefs working with clients both inside and outside the University. Experience is key. I was not the first, or indeed last, to be confronted with opportunities that always required someone 'with previous experience' – it's frustrating that they don't realise that you need the job to gain that experience! Fortunately, it is increasingly the case that there are opportunities for interns or assistants in galleries, agencies and other cultural organisations. Whilst these may only pay expenses or provide a small remuneration they are designed to help develop work skills for those who are graduates or about to graduate. This is a good starting point from which opportunities often quickly develop.
Good communication skills are essential, as is having a can-do attitude. Good portfolios are always essential, almost goes without saying, but in today's market place that portfolio needs to be with you at all times either on your smartphone, iPad or at the very least on your own website where a potential client can quickly get a sense of what you can do. Dependent on the type of output the client is looking for, they may ask you to follow up with a print portfolio – the important thing is to get them interested in the first place. There has never been a better or more exciting time to be involved in photography – the most important bit of advice I can give anyone is to always be confident in yourself – that will take you a long way. This confidence usually comes having already done a lot of hard work.