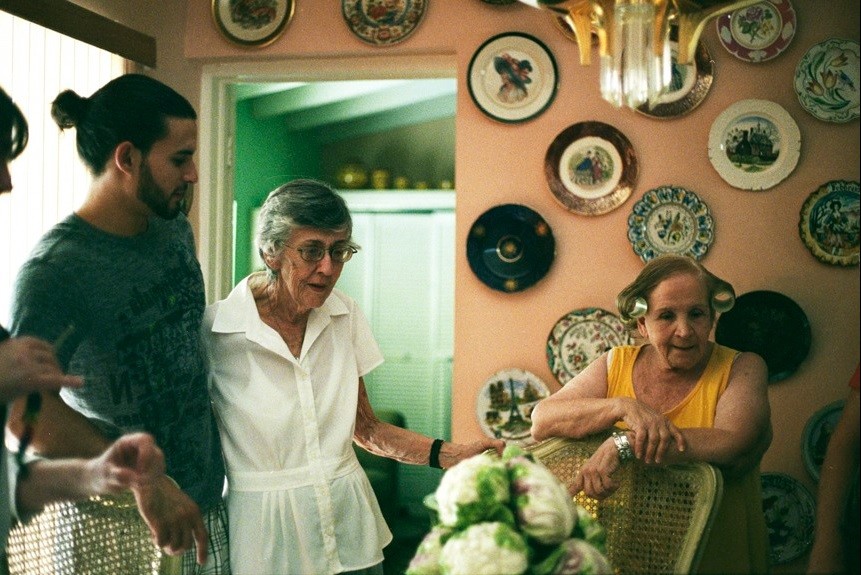 Rolos Miami Fl by Gabriela Bello Ugalde
Our Faces competition is now in full swing and has been open for five weeks. We have been receiving plenty of great entries which you can see over on the competition page and if you are yet to enter your work there is still time. The competition closes on 30th June 2013. In the meantime we caught up with our judge for this competition who is Cuban-born Gabriela Bello Ugalde. In this interview Gabi tells us how her love of photography developed from a young age, how teaching photography has been the highlight of her career and what she most loves about being a photographer.
When did you first discover your love of, and interest in, photography?
My first encounter with photography was when I was nine, still in Cuba. One day I was really curious about how the mechanism inside a camera worked and how the film captured the image. So I sneaked into my grandma's room with the camera and opened the back of it. I saw the film, halfway exposed, grabbing on to the sprockets and coiled on the right side of the camera. Not being able to understand it, I didn't think much of it. A few years later, someone visiting us in Miami brought the prints from those negatives, and many of them had this strange orange cast on them. It all came back to me: the room dimly lit by the back window, my sly grabbing and replacing of the camera, my curiosity. It makes me very happy to see those pictures now, not only because they were the last pictures of my life in Cuba, but because they are a reminder of childish mischief.
But my real introduction to photography, and when I fell in love with it, was in high school. I carelessly signed up for a magnet photography programme just because the other art options didn't appeal to me. I was accepted onto the programme and from then on photography became a very big part of my life. For a girl that didn't talk much but observed everything, the camera became a confidant.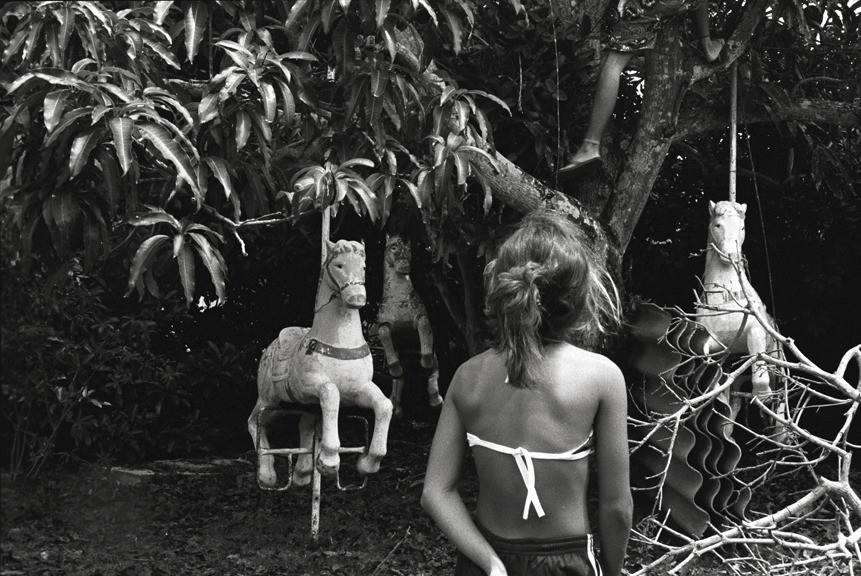 Caballos, Guanabo, Cuba by Gabriela Bello Ugalde
You studied for a BFA in photography from the Art Institute of Boston. Why did you choose this course?
I've always known that I was meant to be an artist and a teacher, and when the time came to choose a school I was very keen on a programme that offered both a strong analog photography program and an education one. Through Lesley University I was able to pursue a BFA in photography from AIB and a Master in Education in Visual Arts. And all this in the great and beautiful city of Boston, what's not to love?!
How did you start working in photography?
It started in school. Having projects constantly, usually four at a time, has made it into a habit. Now, when I spend a month without a project, my own mind drives itself mad. I have to have a project, or two, and I constantly see possible images. But, I don't "work" in photography as far as being a photographer for hire. For me, photography is always personal and communicating what I need to say, otherwise I wouldn't feel good about it.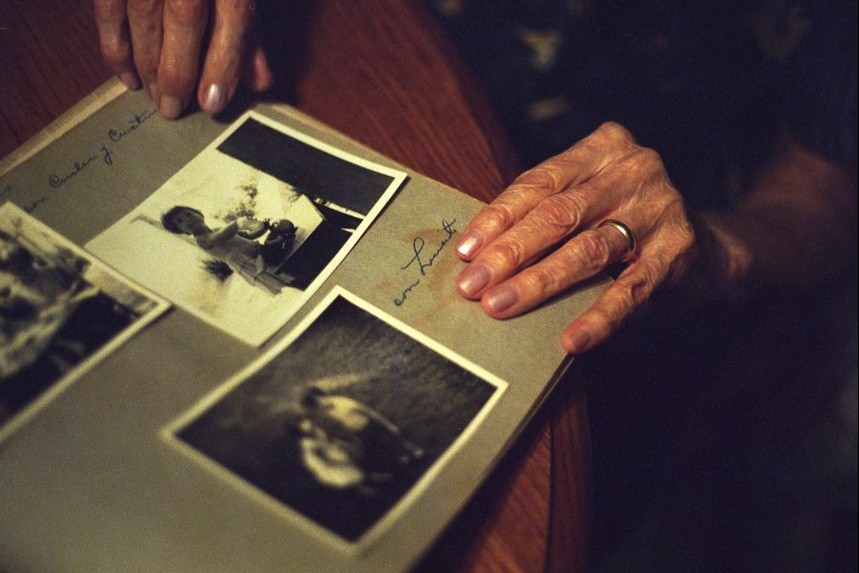 Album Miami FL by Gabriela Bello Ugalde
You now teach photography in Miami, is that correct?
Yes. I teach photography and drawing in Homestead Senior High School.
What has been the highlight of your career so far?
Teaching. Having the opportunity of facilitate a new form of communication to antsy teenagers is a blessing. I love being able to help them print beautiful portraits of their family members, or to make them explore social issues in their communities. Those students that get it, and love it, just as much as I did when I first started, make me come home with a smile everyday.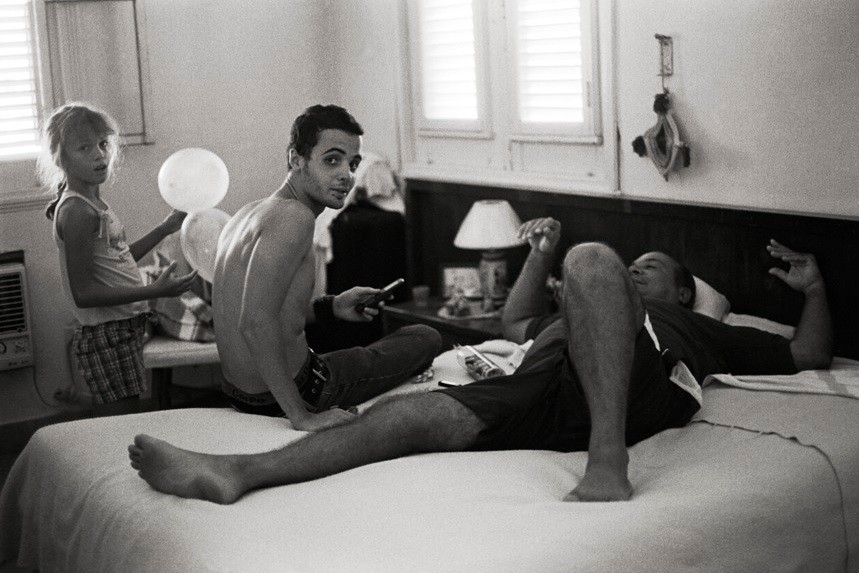 Globos Guanabo Cuba by Gabriela Bello Ugalde
What do you love most about being a photographer?
I love mostly that I work on what I want. And secondly that its inherent process gives me time to love every aspect of the medium. I love thinking and researching a project, then shooting it, and processing and printing it. Then repeating the process again and again. Photography is so introspective, yet it speaks so loudly.
What kind of photography do you specialize in?
Photography is very personal, I shoot what's going on in my life. So I'm not sure that I can say I specialize in a particular genre of photography. The themes of family and home have always been very important and recurrent in my work, and lately I've been very interested in exploring science through photography. My last project concerned genetics, nature and astronomy. And now I'm working on two different projects, one about sea life and ecology, and the other about the stars. I'm not sure how to describe all of this.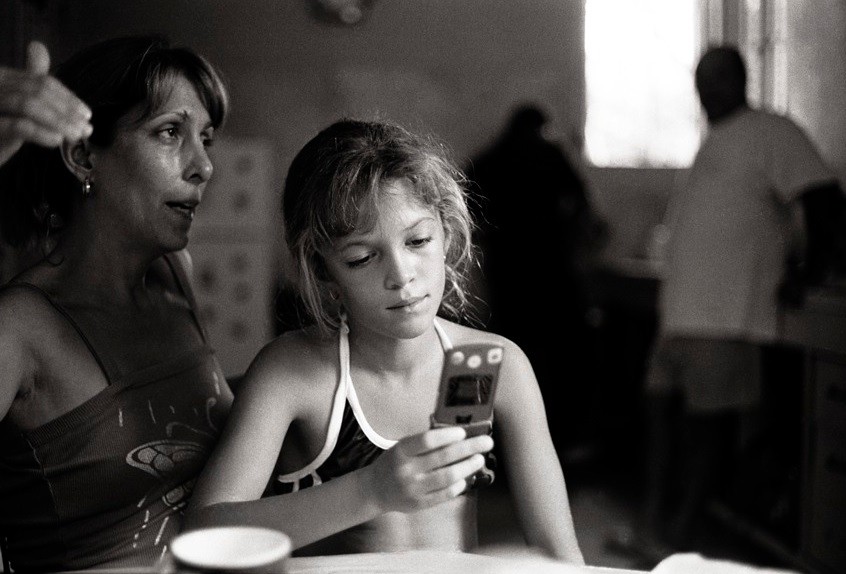 Cellular Guanabo Cuba by Gabriela Bello Ugalde
How would you describe your photographic style and how it has developed over the years?
I use photography as a form of exploration and problem solving. This sometimes means documentary/photo-journalistic photography, others it morphs into clinical and uniform documentation. As long as it helps/makes me think, understand and learn, I shoot. Though as most people, I began just shooting what I found visually striking. Aesthetics are still a big reason for shooting an image, after, all photography is a visual medium, but it must make me think!
What type of cameras do you shoot with and what is your favourite piece of equipment?
I shoot 35mm, always using my beloved Canon AE-1 with 50mm lens. The simpler the better. But when a project requires it, I also love to shoot medium format with Hasselblad and/or large format lovely 4×5 view cameras.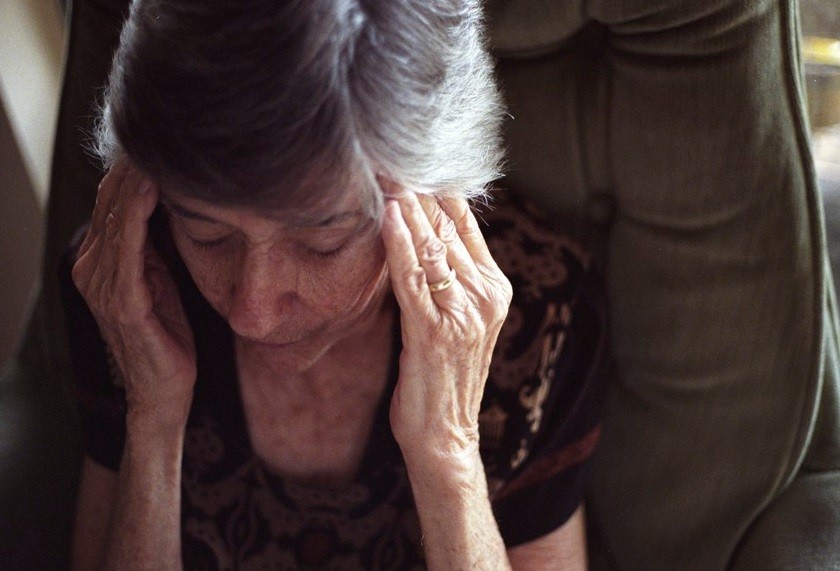 Abuela Miami FL by Gabriela Bello Ugalde