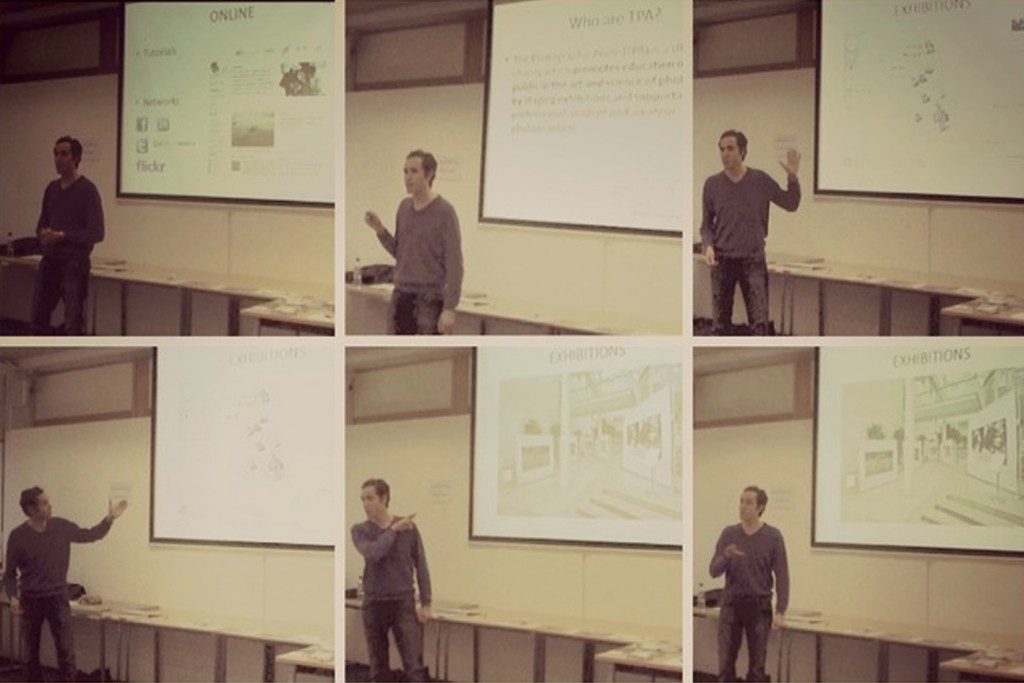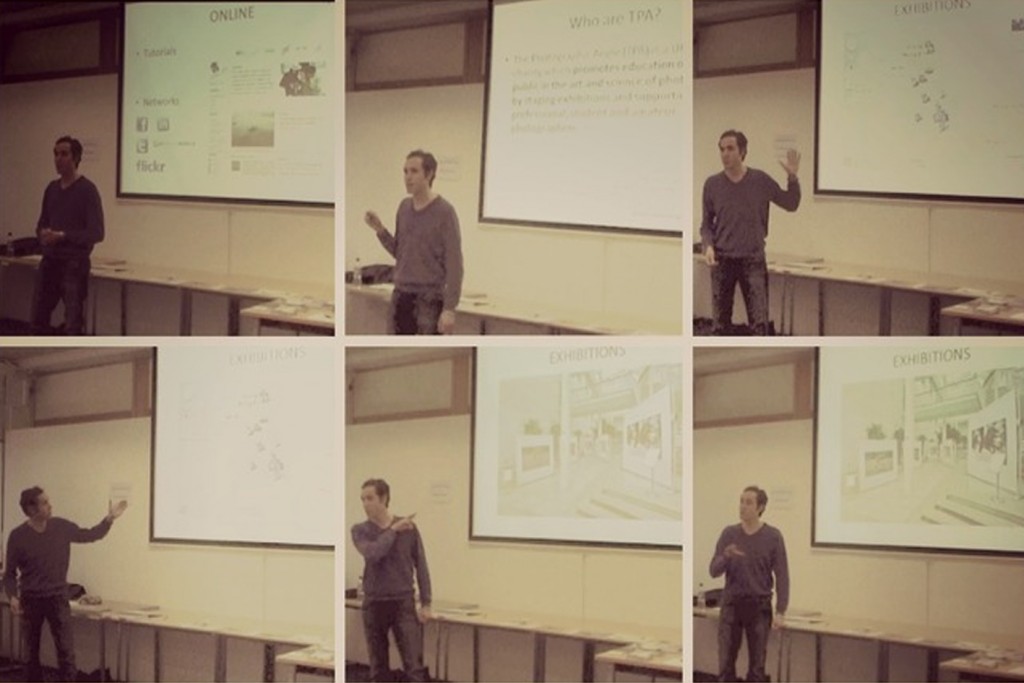 TPAtalk at UWE with Antony Riley & Matt Daw of PhotoVoice
Last Thursday, our Communications Manager Antony headed up to Bristol for the first in our new series of educational talks. The promotion of education in the art and science of photography is the main tenant of what we do here at TPA and as a way to further enhance our activities in this area we have launched a a programme of events called TPAtalks. This will be an ongoing series in which we collaborate with various people who are engaged in photography in one way or another to bring you interesting, inspiring and thought provoking presentations in conjuction with our touring exhibitions.
We asked Antony to give us an account of the first ever TPAtalk.
Matt Daw of PhotoVoice and I headed for the University of the West of England (UWE) to hold the first collaborative TPAtalk – VOICES. We were met on site by Jim Campbell, the Programme Manager BA Photography at UWE. A good gathering of people attended the presentation including a group from local photography collective, Instant Coffees, some students and some exhibition attendees.
The talk kicked off with a short documentary provided by PhotoVoice on Lookout London, one of the projects that forms part of our VOICES tour. I spoke first introducing TPA and our activities. I talked about our exhibitions and informed the audience that they have the opportunity to submit work to the exhibitions and also to our regular photography competitions. I also explained the fact that we would be returning to Bristol in the future not only to exhibit but also for other talks on separate topics.
Following my short introduction, Matt Daw spoke at length about participatory photography and the work that PhotoVoice does. He also spoke about how the collaboration with TPA has enabled his organisation to realise their projects.
All in all it was a very successful first event. We very much enjoyed welcoming members of the public to our first TPAtalk and it presented a great opportunity to help PhotoVoice demonstrate how participatory photography can bring about positive social change. We also made some great new connections at the event who we look forward to potentially working with in the future.
Keep an eye out on our website for news upcoming events in the new TPAtalks series.